At The Fig: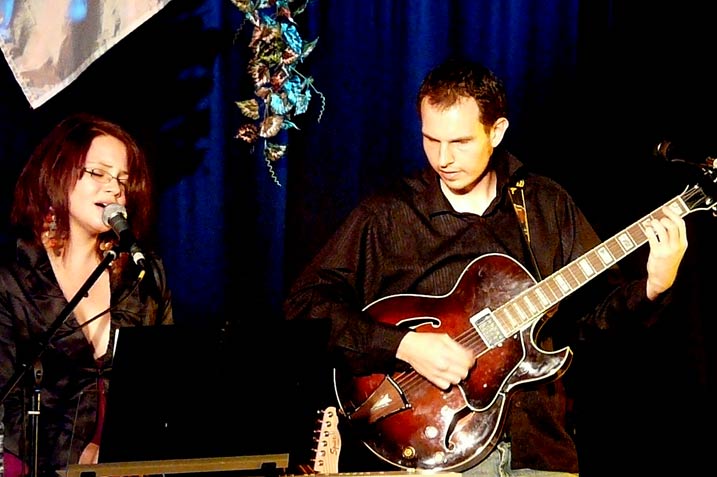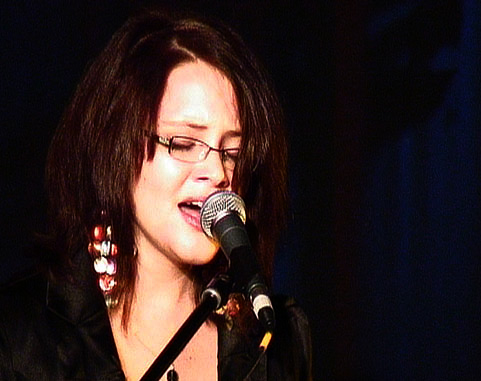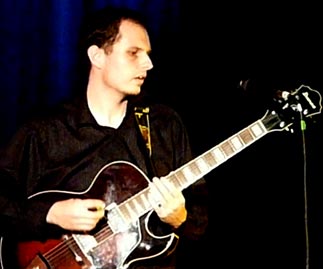 Sarah Reeve
Sarah Reeve has teamed with acoustic guitarist Kye Gratton. It is not easy to characterize this all-round gifted 21 year old singer/songwriter. Let's use words like natural, gypsy, bohemian, a hippy muso. But one thing is clear, through her passion for writing, singing and playing instruments, Sarah Reeve definitively catches people with her music a mix of Soul, Jazz, Blues, Reggae and Pop.
Sarah's first stage experience was at the age of three and involved song and dance. She commenced formal music training on the piano at the age of five and has also taken extensive lessons in violin, flute, music theory, singing, guitar, dance, drama and musical theatre. She has been writing songs and composing music from the time she was eight.
The company oliver m.anagement specialized in developing and globally promoting newcomer artists, penned a deal with Sarah in May 2006 (also included is a deal with the affiliated music label oliver m.usic inc., USA). In June 2006 Sarah made her first journey to Europe for professional recording sessions, photo shoot, TV performances, gigs etc. And this is just the beginning of a long-run step-by-step development of this truly unique artist.
sarahreeve.net
www.myspace.com/sarahreeve
Video samples from Youtube:

Sarah Reeve - Don't Steal the Shame

Little Girl on piano
At The Fig: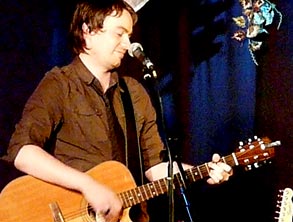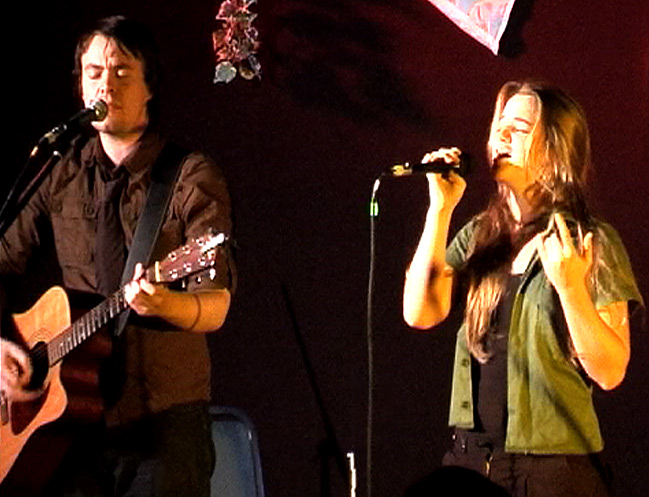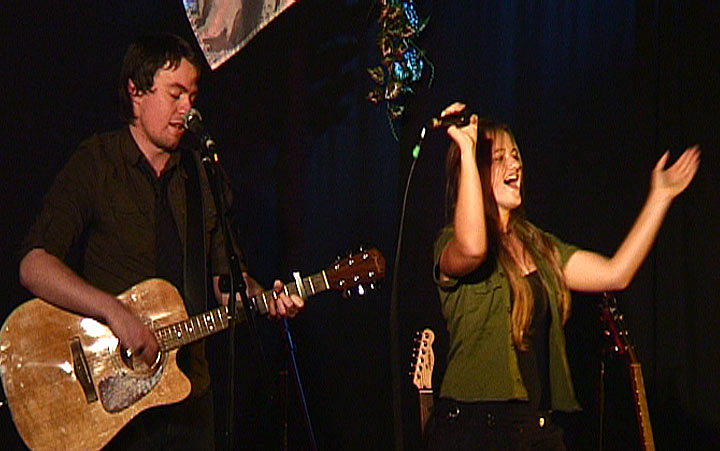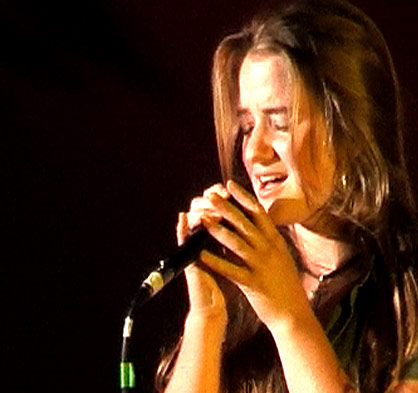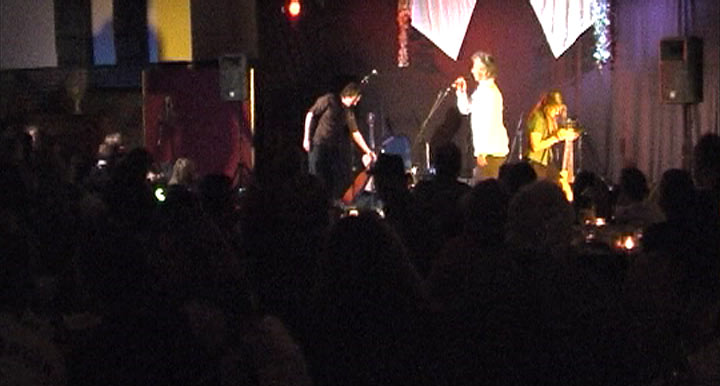 These talented singer-songwriters are coming together to showcase their original music. Enjoy their story telling, beautiful melodies, eclectic guitar work and silky harmonies.

Struan Wardlaw
"It's the music that gets my attention, but it's the lyrics that keep it."
Struan is from Melbourne and is a great musician who produces and performs his own material.
Music he enjoys includes: Snow Patrol, Gemma Hayes, Anberlin, The Fray, Crowded House and anything Finn-related, Zero 7, Copeland, Sting, my new discovery The Daylights...
www.myspace.com/some_obscurity
Zoe Elliot
is a young singer songwriter from the Northern Beaches who has started to appear  regularly at venues in Sydney.  Her fresh, charismatic and emotional performances have already built her a loyal following. As a solo artist she plays acoustic guitar and her music ranges from fun and rhythmic to soulful, reflective and quirky. Her voice has a unique, melting tone which has been known to quieten the local pub.
However, there is plenty of voice for her bigger ballads and bluesy songs. She has the ability to get the crowd joining in, yet also able to captivate them with heart reaching story telling. Songs are melodic, insightful and full of imagery.
She opened for Dragon at the Old Manly Boatshed, has performed at the Basement, Fairlight Folk and Beach Folk, for Manly Council (incl. New Year's Eve) and at local pubs and restaurants. She has been influenced by artists such as Declan O'Rourke, Bic Runga, Damien Rice, Janis Joplin, The Fray, Joe Cocker, Dido and Kate Miner. www.myspace.com/ZoeElliot, www.sonicbids.com/ZoeElliot
Video samples from Youtube:
.
Struan - Mystery , Zoe - medley
At The Fig: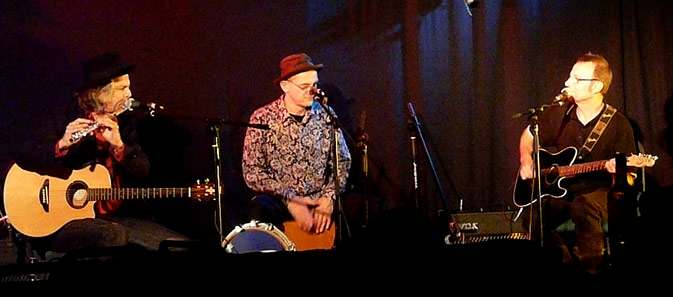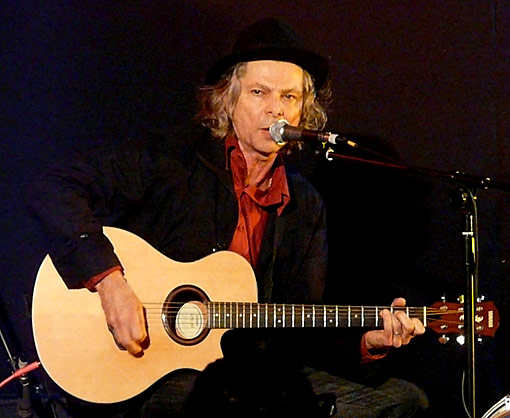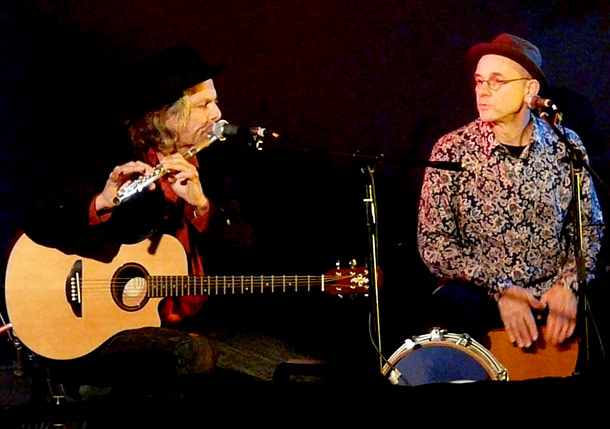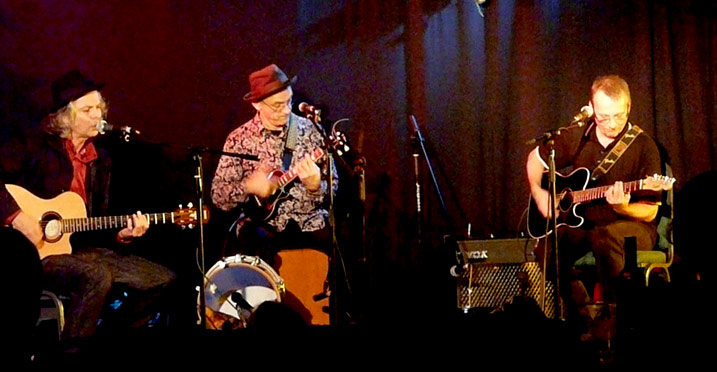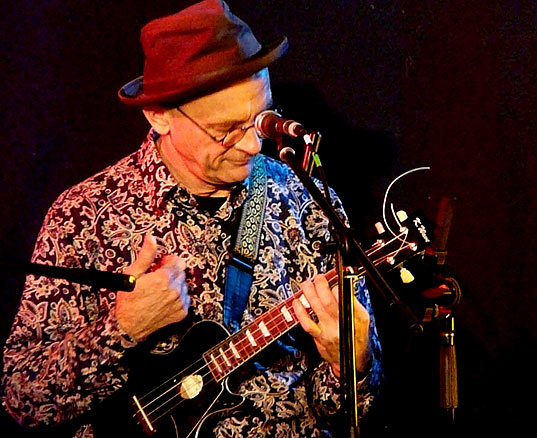 Inner city Sydney band blakhatz , together since late 2005, mix it up with retro harmonies, laptop dancing and guitar trio grunt. Not so much salvation but a soundtrack.
Scenes include: Bozo Creep- remember to never assume the Mission Statement position in front of the children. The Ballad Of Rusty Grunt - a hotel clerk's epiphany Ooga Booga Boogie - the Spin Cycle that helps keep us all "on task" Red Hand Rock - take time to be moved by an ancient presence even older than television Falling - love song for the planet Surf's Down -the good, the bad and the ugly mix it up to a darabouka driven surf beat. Bento Baby - unrequited lunch Tokyo style Brilliant Shine- Come for a drink at the Hope and Optimism – Golden Dreaming all round. Little Kimi - duty puts love on hold, but just like in the unreal world we get the threat of a happy ending. River Between Us - a song for friends who have left this party way too early. Trash The Room will we be laughing out the other end of our board shorts when we are lounging on Katoomba Beach. Cheaters TV – time for a reality cheque Okinawa Cowboys - Johnny go marching home !
Guru Greg emerged from Brisbane after a mis-spent childhood on stage and television. His sax and guitar brought him to the Emerald City where he based himself to ply his wares, like the other blakhatz, in the musical caves of Australia. He has written and produced music for video (remember that?) and TV. His current line in dubious horoscopes and slightly more reputable(?) horse racing hints are mere tips to his iceberg. Diamond Jem's drums have graced a wide variety of musical modes. He has also flexed his musical muscles in soundtrack and production work not the least with that unique Australian talent Mic Conway – both in and out of the National Junk Band. Those masters of musical mayhem prefer a vaudeville, jug band approach.
With blakhatz, however harmonies and humour are built on a rock foundation with occasional country twinges (ouch!).
Doctor Mark hails from England via the deep South (Melbourne) and has provided, on bass, the solid foundation and sweet harmonies of many a band from Cybotron (when poly was a parrot and all synths were mono) to the Fabs. Photos courtesy Leanne Micali and John Alessi & Tsubasa
http://www.myspace.com/blakhatz
Video sample from Youtube:

Bento Baby, Ooga Booga Boogie

Actors