At The Fig: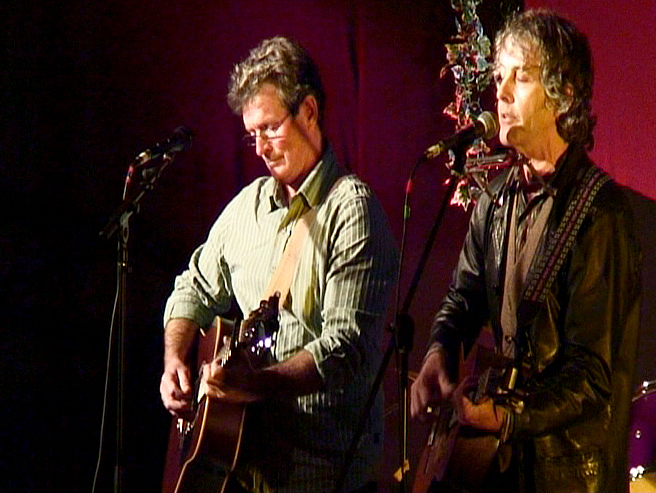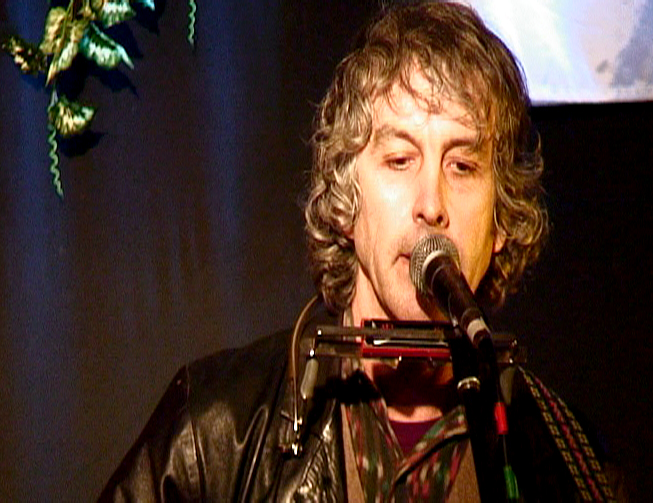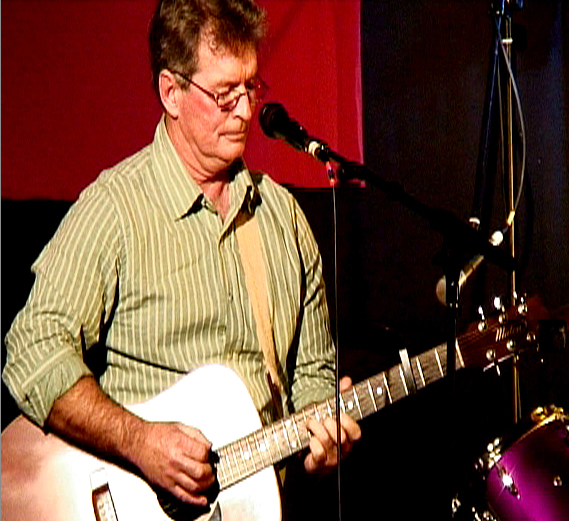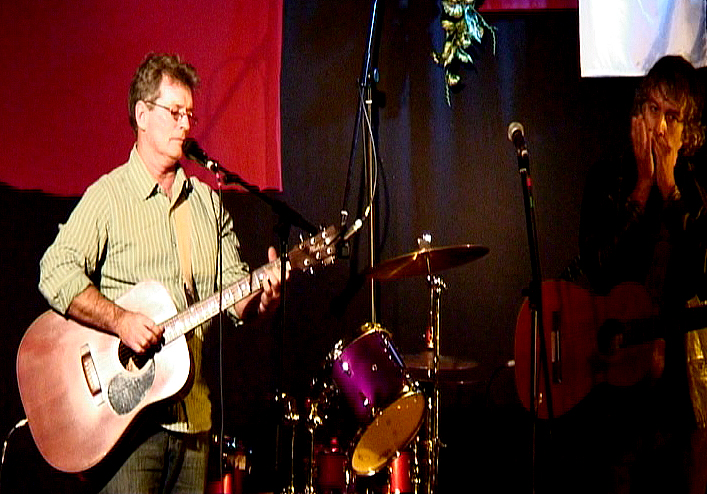 Peninsular locals Bob Nelson and Dave Seaside blend their experiences as travellers, songwriters and performers to deliver tales of love, life, chaos and order.
Sharing the stage for many years, these two friends use acoustic guitars, harmonica and voice to create visions and melodies, taking the audience on a journey through song.

After recently returning from India Dave recorded an album at Nimbin on the NSW north coast before coming home to Manly to reunite with Bob - an accomplished singer/songwriter - to create Doubleman.
These two singer songwriters enjoy welcoming crowds whenever they perform. With true and thoughtful lyrics they blend and weave the fabric of the room as each song becomes "someone's favourite". A recent Doubleman gig at the Artichoke cafe in Manly had proprietor Rick say "You guys are on fire".

Bob and Dave have entertained at The Old Manly Boatshed, The Artichoke Cafe Manly, Manly West Organic Market as well as performing shows in Sydney, Melbourne, Tamworth and Thredbo and at the Peats Ridge Festival and Newcastle Blues Festival.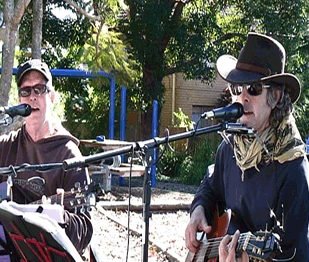 At The Fig: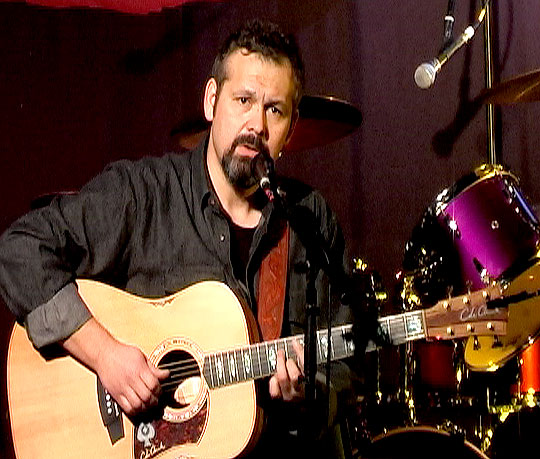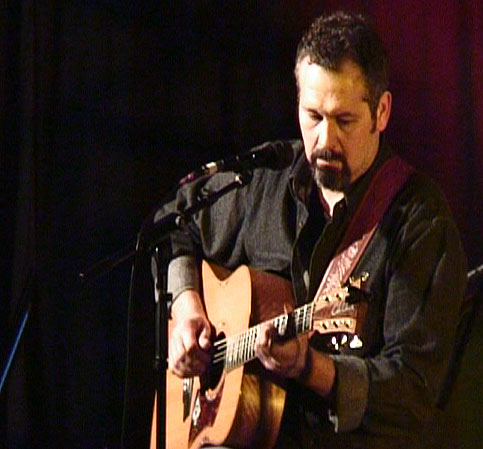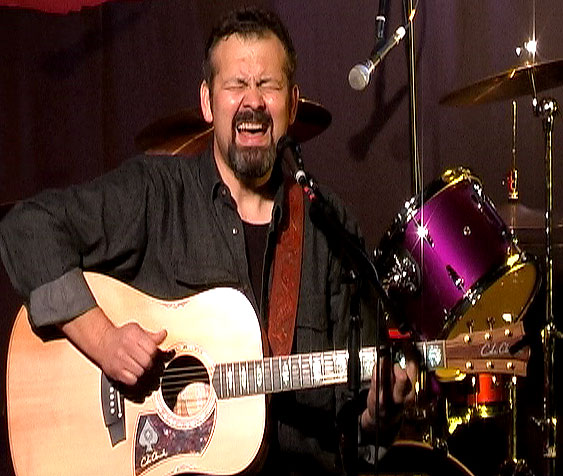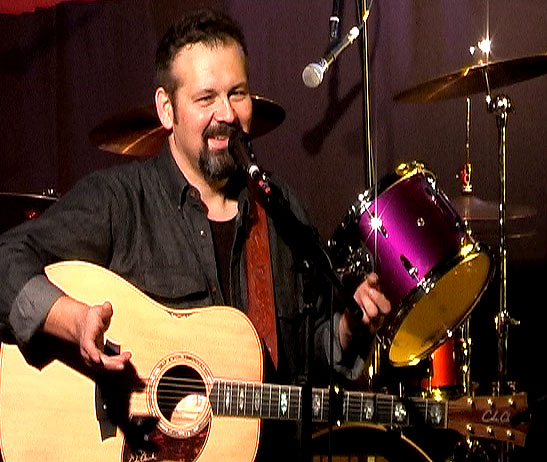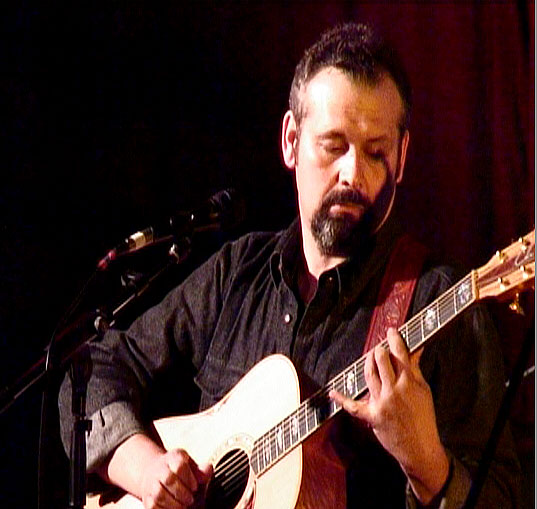 George Sich is an award winning country/blues style songwriter and guitarist based in Sydney.
In his late teens and early twenties George played with a number of small pub and club bands, competed in numerous talent quests and co-wrote a stage musical with the guy that ended up writing "Blue Heelers", before throwing it all in to raise a family, start a business and generally get a life.
Now since the kids have grown up, he feels he has something worthwhile to write about in his songs, and the awards over the past two years support this. He has been compared to John Williamson, Brooks and Dunn, even Tommy Emmanuel. George's strong acoustic fingerstyle skills are often in demand to back other artists.

Awards
South Coast Country Music Awards
2007

1st place Songwriting (All I'll Remember)
1st place Instrumental (Crazy)
1st place Gospel (The Soldier and the Preacher)

2008

1st place Songwriting (Father's prayer)
1st place Instrumental (Pub with no beer)
Macarthur Country Music Awards
2007

1st place Instrumental
1st place Senior duo with Cheyne Mastop ("I got a little drunk")

2008

1st place Instrumental
1st place Australiana (Spinning and Swirling)
Parkes Country Music Spectacular
1st place Songwriting
1st place Australiana (Spinning and Swirling)
1st place Country Rock (I got a little Drunk)
1st place Instrumental (Crazy)
Festival Senior Overall Winner.
2007 NSW ACT Champions Showcase 2nd place
TSA-SEQ National Song Competition 1st Place Comedy section (I got a little drunk) co-written with Cheyne Mastop.
TSA National Song contest semi finalist (Spinning and Swirling)
At The Fig: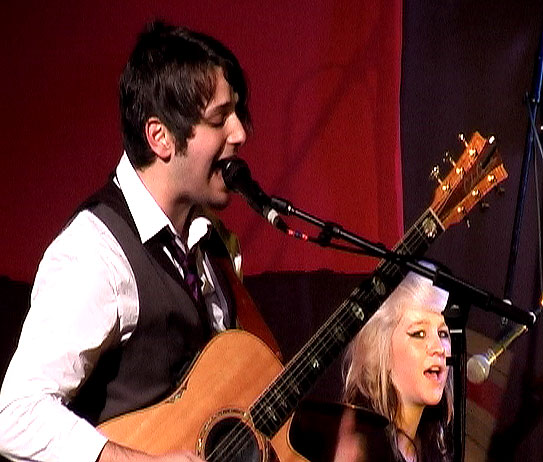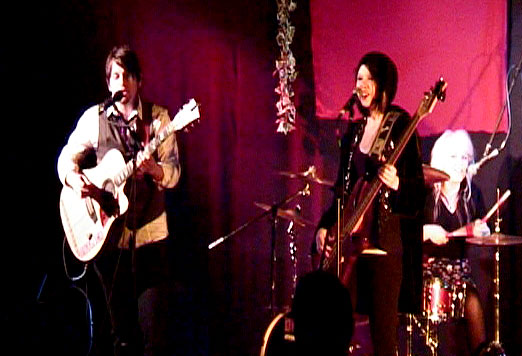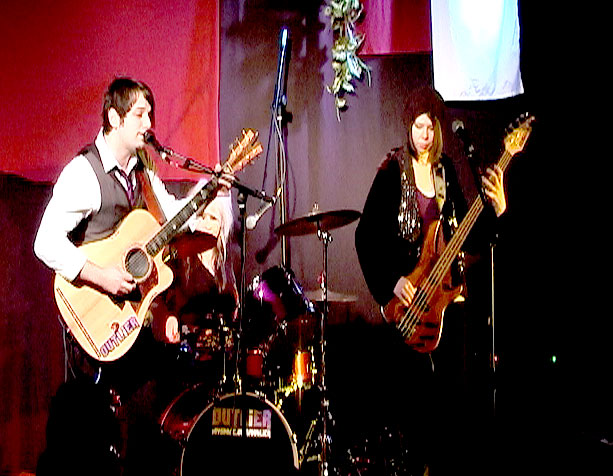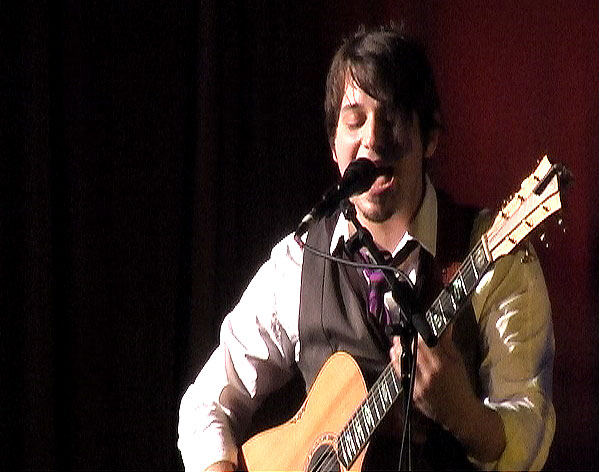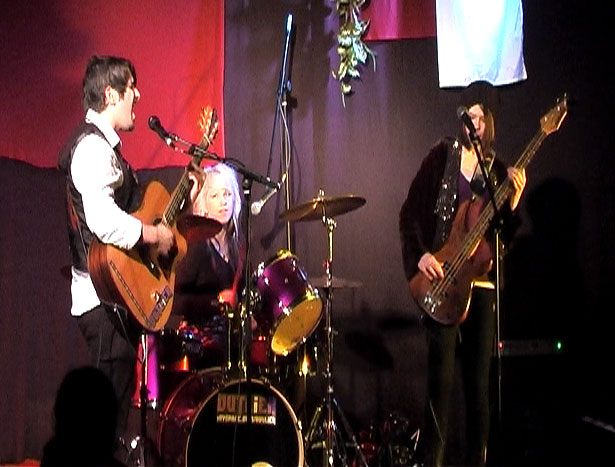 Pat Frisina of Rock-itt Magazine writes: "JP is a brilliant musician, performer and songwriter. Together with the talents of Teya and Rosie they have crafted a unique sound".
OUTLiER is fronted by guitarist/vocalist James Parrino (aka JP from the hit Channel 7 TV series Australia's Got Talent 2009). With its powerhouse all female rhythm section, OUTLiER is a band like no other. Pronounced OUT - LIE - AR the trio hails from Sydney, Australia.
The band went through a few different line up changes before JP realised he much prefers working with females, and enlisted the talents of Teya Norris on Bass, and Rosie Burkill on drums.
As a self managed and self promoted band, OUTLiER has acheived considerable success, performing alongside such artists as Faker, Grinspoon, Gyroscope, Spiderbait, KissChasy, Karnivool, Stone Parade, My Future Lies and even Aussie icons such as The Black Sorrows, The Choir Boys and Mental as Anything.
They have been invited to play at festivals in Sydney and Melbourne such as Shoreshocked, Come Together, Future Rock and 'Thank God Its Over'.
In early 2009 JP performed on the TV series "Australia's Got Talent" reaching nearly 1.5 million viewers each episode. JP also performed a special St Patrick's day tribute on Channel 7's Morning Show.