Zoe is back - this time with a few backing vocals and a percussionist to add to her set.
www.ZoeElliot.com
www.myspace.com/ZoeElliot,
www.sonicbids.com/ZoeElliot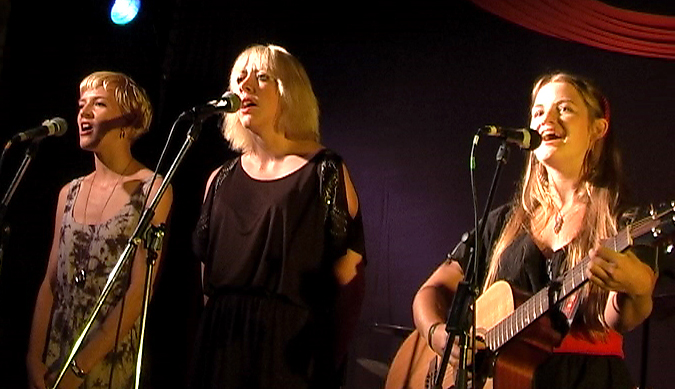 Lauren, Zoe, Peter Ryburn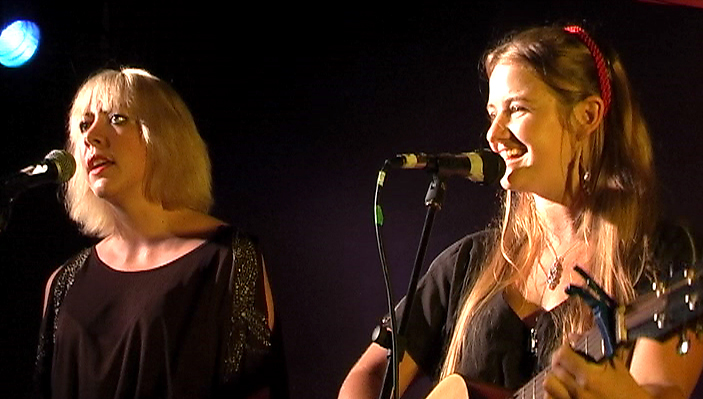 Holly Rankin-Smith and Zoe Elliot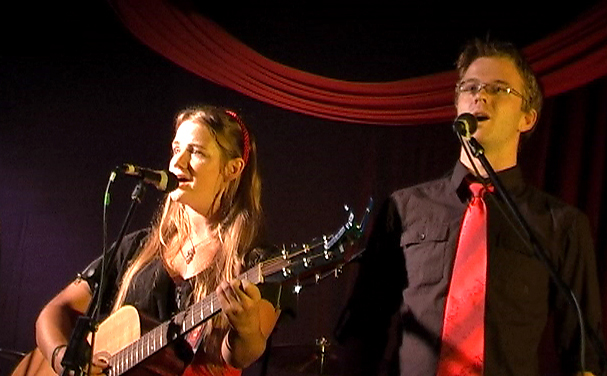 Zoe Elliot and Jake Elliot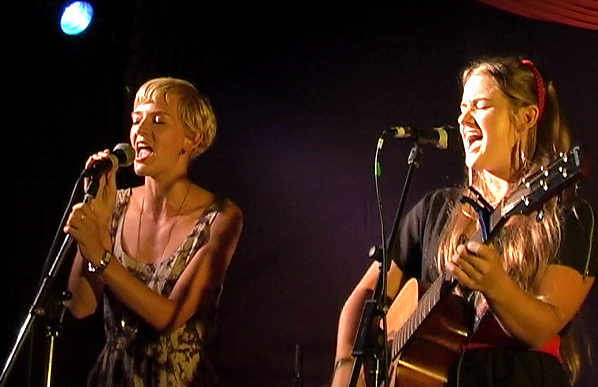 Lauren and Zoe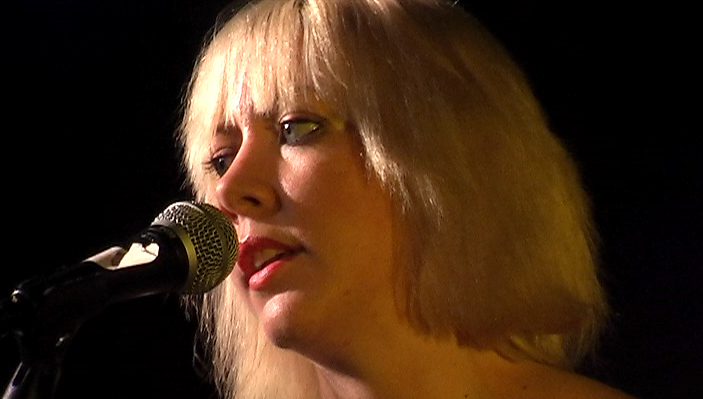 Holly Rankin-Smith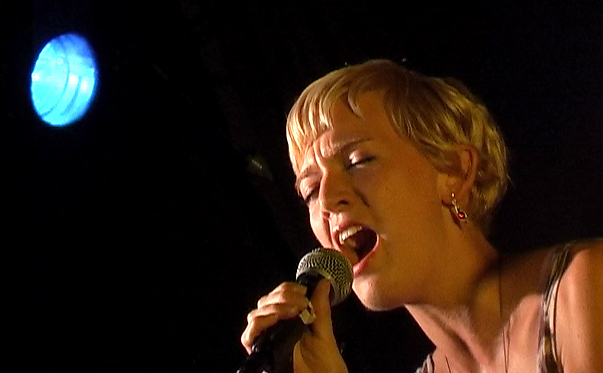 Lauren Shaw
Zoe is a young singer songwriter from the Northern Beaches who has started to appear  regularly at venues in Sydney.  Her fresh, charismatic and emotional performances have already built her a loyal following. As a solo artist she plays acoustic guitar and her music ranges from fun and rhythmic to soulful, reflective and quirky. Her voice has a unique, melting tone which has been known to quieten the local pub.
However, there is plenty of voice for her bigger ballads and bluesy songs. She has the ability to get the crowd joining in, yet also able to captivate them with heart reaching story telling. Songs are melodic, insightful and full of imagery.
She opened for Dragon at the Old Manly Boatshed, has performed at the Basement, Fairlight Folk and Beach Folk, for Manly Council (incl. New Year's Eve) and at local pubs and restaurants. Zoe performed at the 2009 Manly Food and Wine festival and is a favourite at The Manly Fig. She has been influenced by artists such as Declan O'Rourke, Bic Runga, Damien Rice, Janis Joplin, The Fray, Joe Cocker, Dido and Kate Miner.
In 2009 Zoe won the Songs Alive singer songwriter competition at Belrose and was last year's runner up. She is currently recording her next album.
"You are incredible, it made me cry. .. I was gripped, the lyrics are beautiful,.. so inspiring. You have the voice of an angel..." Rebecca Gibney Oct, 2009, The Peninsula's Got Talent
"Astonishingly beautiful... the show is watching you being so honest.. " - Mondo Rock's Paul Christie Oct, 2009, The Peninsula's Got Talent
"..sad in the most beautiful way,... incredibly engaging, ..engrossing, ... performed with absolute honesty.." - Iva Davies of Icehouse, Oct, 2009, The Peninsula's Got Talent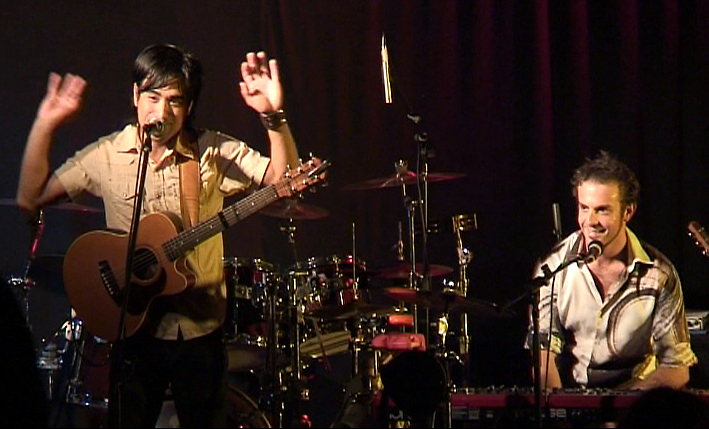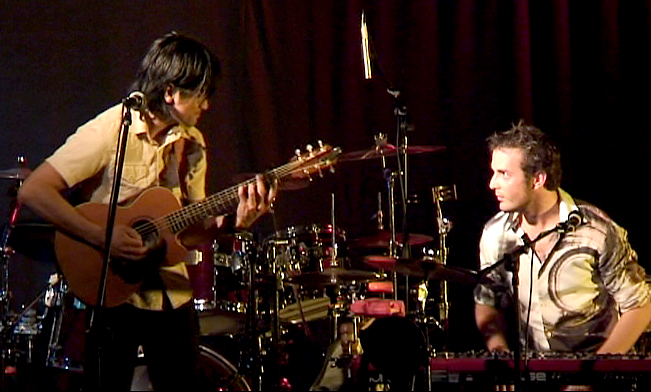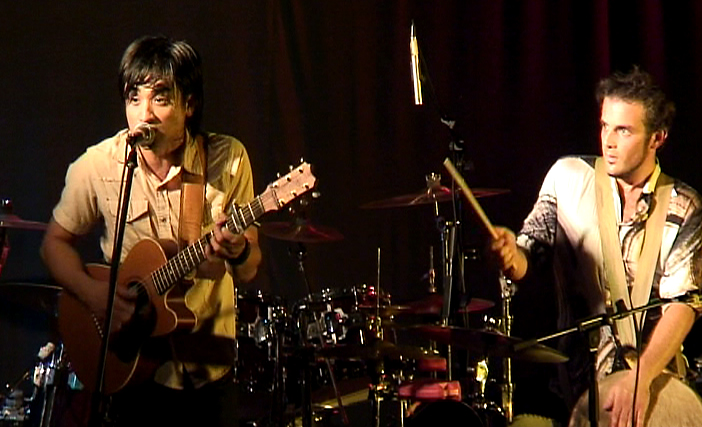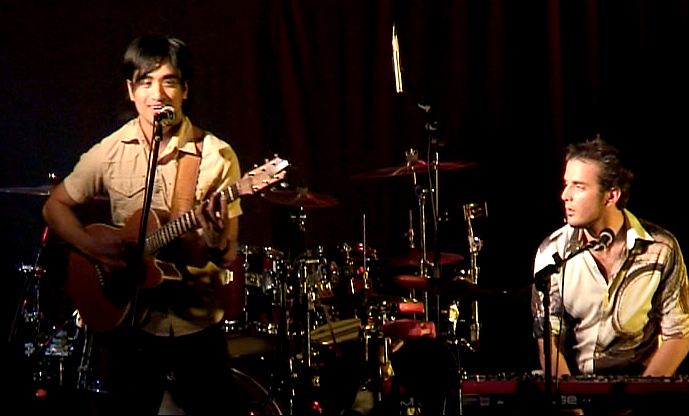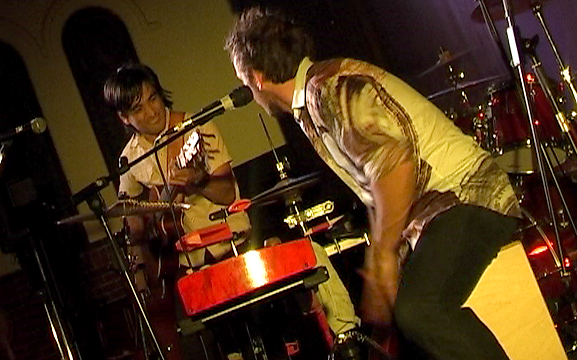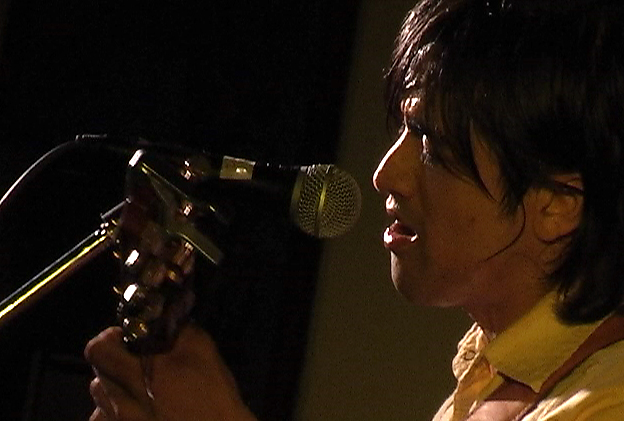 Van Sereno likes to be known as a songwriter first and foremost, a singer and guitarist next; and an all round entertainer/showman of the highest standard to top it all off. Van has worked as session guitarist and vocalist on numerous recording projects; and has worked extensively in various bands, both covers and originals (Evail, In Full Swing, Afrofunk, Jacuzi, The Pop Experience, etc). Not new to the Sydney live circuit, he was most well known for being the frontman for VAMPit, an original funk/groove outfit and his first vehicle for his songwriting.
Van founded VAMPit in June 1999, worked at his craft and slowly but surely Sydneysiders accepted this band as a solid and funky dance group that would sustain the volatile live scene for a further four years. On April 17, 2004, VAMPit played it's final performance to a capacity crowd at Paddy Maguires Pub in Star City Casino, saying farewell to its loyal fans and signalling the end of an era. Paying his dues with a host of talented musicians, (Joel Townsend, Kevin Mendoza, Grant De Villiers, Shaun Clilverd, Gerrard Cole, Anita Gavranic, Zoe Velez, Angus Steventon, Dan Noonan, Phil Dooley and Aaron Carruthers) Van regarded VAMPit as an invaluable experience, a major chunk of his life where he learned the trade and grew up to be the performer he is today.
Strongly rooted in RnB and Jazz, Van is adamant to make music that means something, songs that have a strong message with a catchy chorus (or a hook as he tends to call it). He mentions Babyface, George Benson, Stevie Wonder, Bobby McFerrin, Stevie Ray Vaughn, Ronny Jordan & Tommy Emmanuel as strong influences. These days he enjoys listening to Ben Harper, Ani De Franco, John Mayer,
& Jack Johnson among others - after attending a live show, many compare him to such artists.
Byron Mark is well known in the Sydney live circuit having played many sessions with numerous bands up and down the east coast (from Byron Bay to Kiama). First appearing as band leader for Dliver, he now works regularly as
both a talented keyboard player and percussionist to the funkiest party band "The Bakery". Also working for Kinetic Method, Rosie, Gervai Kofi and Catch3, we are fortunate to watch him in an intimate setting with his old friend Van.
http://www.myspace.com/vansereno
www.vansereno.com/aboutvansereno.htm
- "Not here to be a princess, here to be the Queen"

AMANDA BAKER is distinguished by her powerful soul / blues voice, her unique song writing style, thought provoking lyrics and inspirational melodies.

Born in New Zealand, raised in Perth, and now based in Sydney, Amanda Baker has been entertaining from a very young age. Amanda started writing songs at 20 and has gone from strength to strength since then.

Amanda Baker was the winner of 'Best Live Act' at the 2007 Musicoz Awards and being named as the woman to watch this year. Ms. Baker has well and truly been making her mark on an international scale after also winning 'Best Music Video' for her song 'Addictions', at the 2007 Digifestival in Florence, as well as being the closing act for the film festival.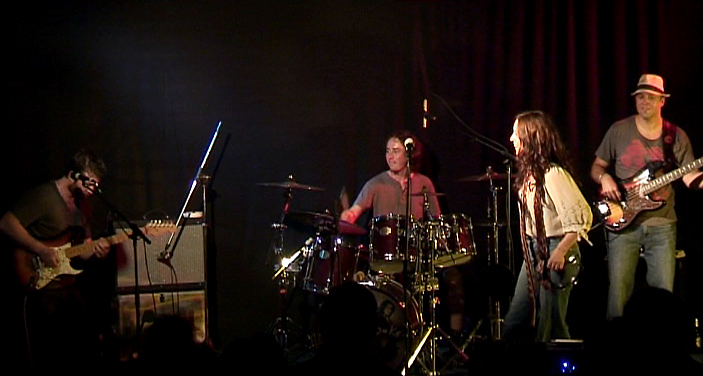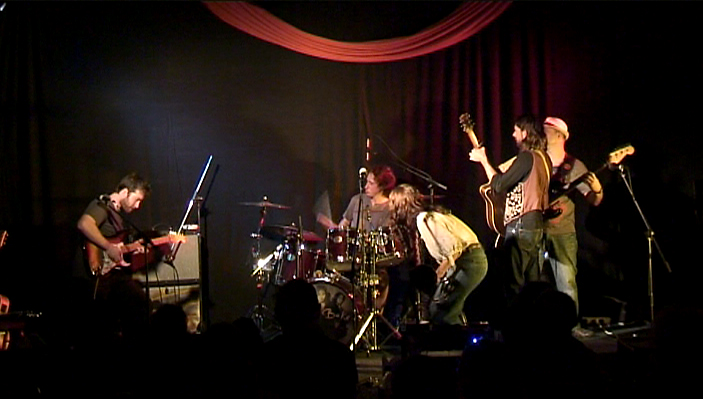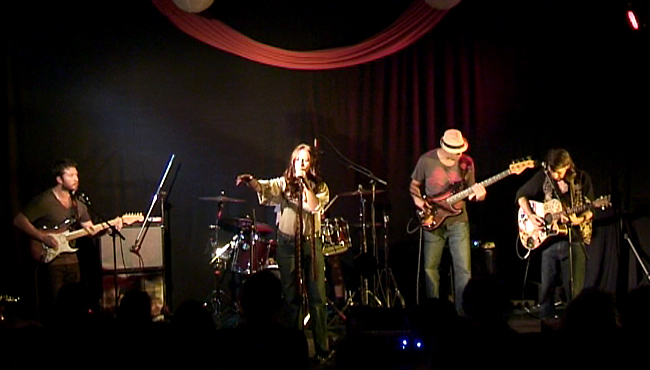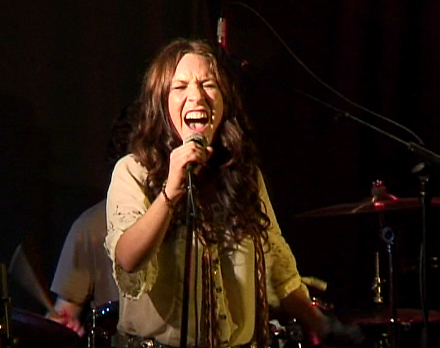 Amanda has a unique heart-felt style of Blues, Soul and Rock that she blends into real music, touching on real issues. She has been described as having the vocal beauty of Joni Mitchell, the soul of Joss Stone, but the bite of Janis Joplin.

Independent singer/songwriter Ms. Baker has been described as a "diva" due to her soulful vocal style and command of the stage. Her lyrics both witty and catchy profess the comments of a girl who doesn't stumble on her words and declares to the world "I'm not here to be a princess, I'm here to be the Queen", taken from her new single "The Queen". This is the slogan on her t-shirts, of which won 'Best Swag' at the IMA's (USA).

In 2005, Amanda spent 10 months in Sydney writing and recording her debut album 'SUPERSTITIOUS WOMAN'. The album fuses her blues, rock, gospel influences into an original, contemporary, groundbreaking sound. Each song has it's own unique style and story, and demonstrates her versatility and range as a vocal artist and writer. Amanda touches on subjects of drug addiction, world violence, self-identity, love of music and enjoying life. She sings about her life and experiences with maturity, depth and soul. The cover of her debut album shot by her brother cinematographer Denson Baker ACS won 'Best Album Art' photography at the IMA's(USA).

Ms. Baker has once again emerged from the studio with another groundbreaking track 'God Only Knows'. This gospel ballad caught the attention of James Harkness, Director of the up-coming feature film 'Birthday'. He not only asked to use this song as the feature track which is due for release early next year.

Ms. Baker launched 2 EP's this year, one a fully produced collection of songs produced by 3 different producers and co-produced by Amanda herself. The second being an in the studio live recording of her and her 6 piece band, capturing what they do best 'playing live'.
See www.myspace.com/amandabakersmusic and www.amandabakermusic.com