This 16 year old singer/songwriter is a star of the future who is just starting public appearances.
We saw her at The Eastern Lounge and loved her act.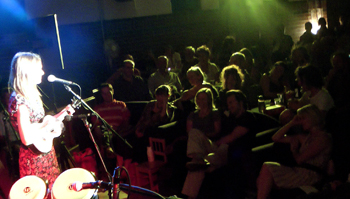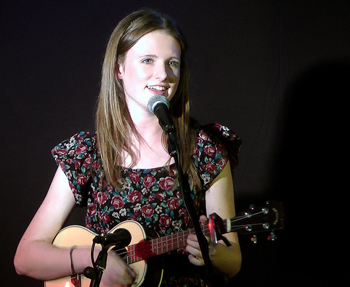 She plays ukulele while bopping out her quirky, original compositions.
KINETIC METHOD is the musical sound of Sydney-based musicians Luke Koteras and Byron Mark. Luke, well-known for his virtuosic acoustic guitar playing, also brings a solid vocal talent, together with an array of dazzling effects, to the Kinetic Method . Byron adds musical flavours with his keyboard work, and establishes a solid groove with his unique percussion setup. With the multi-tasking abilities of both members, Kinetic Method creates a large sound for just two people.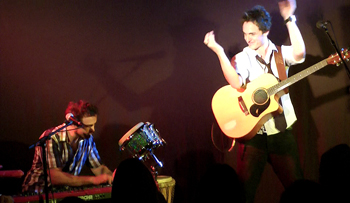 They perform in an electro-acoustic style that encapsulates elements of funk, dance, R&B and jazz. However, it isn't only this diverse mix and pastiche of styles and musical talent that attracts attention. Having performed together since high-school, Luke and Byron share a strong musical intuition on stage, allowing large scope for improvisation.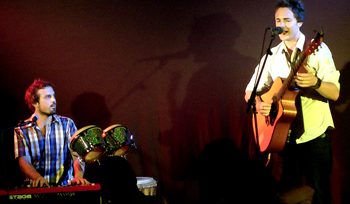 They have performed internationally, including the UK, Africa, China, and Thailand during 2006 and 2007. In 2008, Kinetic Method performed a residency in the Australian snowy mountains, as well as touring the north-east coast in recent years.
Kinetic Method completed their self-titled debut dance album mid 2009 and has recently completed their acoustic album titled 'Find a Friend'.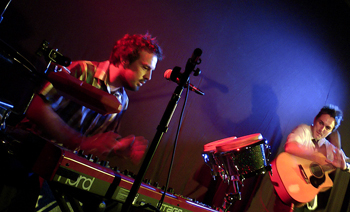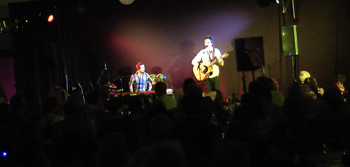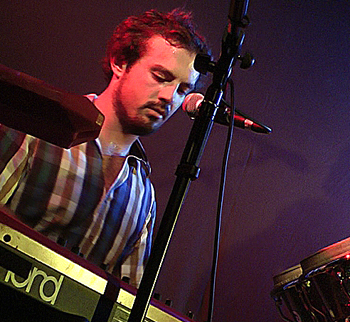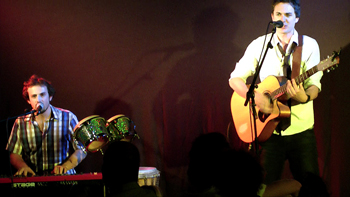 Kevin Bennett is a singer / songwriter with reknowned Sydney roots band The Flood; CMAA Gold Guitar winner; and Aria Nominee for 2006. He writes relevant, contemporary Australian music containing elements of Blues, Rock and Country - telling stories of where he's from and where he might be going. He sings his life.

with Glenn Hannah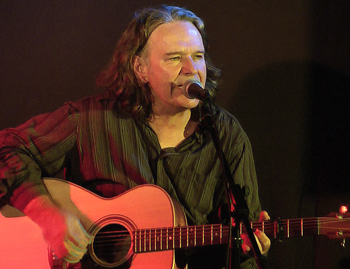 Having served his apprenticeship in rock bands such as – The Honeymoon , Moving Pictures and Chasin The Train, KB began The Flood as a vehicle for his own songs.  The Flood has performed at the Byron Bay Bluesfest, The Dreaming Festival, Gympie Muster, Narooma Blues Festival, Port Fairy Folk Festival and Tamworth Country Music Festival and KB is a regular at various Songwriting Workshops / Performances.  Along the way he's shared the stage with some great musicians such as Kevin Welch, Steve Young, Loudon Wainwright III, The Band, The Highwaymen, Broderick Smith, Bill Chambers, The Neville Brothers, Karl Broadie, The Huckleberry Swedes and many more.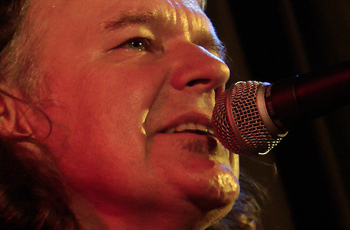 KB is a popular co-writer having penned songs with Troy Cassar-Daley, Broderick Smith, Kim Cheshire, Felicity and his song "Paul Kelly's Blues" was nominated for APRA Song of the Year.  Another of Kevin's songs "Hello Blue Sky" recorded by The Flood reached the number one spot on the Country Music Chart - their 4th album "Everybody's Favourite" continued the trend with singles "Can't Work No Longer" and  "Come Tomorrow"  making waves on the charts.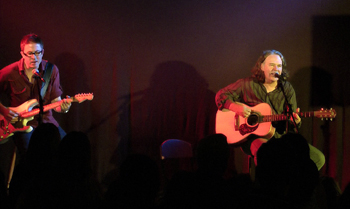 After releasing his first album without the band titled 'Solo' - recorded by and with Bill Chambers and featuring Shane Nicholson and Kasey Chambers, KB is will be doing some 'Solo' shows to support it's release.
In 2005 KB discovered, through the research efforts of close relatives, that he had Aboriginal heritage and he was from the Kamilaroi tribe of Northern New South Wales. Since then he has been involved in several indigenous songwriting / musical skills and mentoring projects with APRA, Tamworth Regional Council and the Jimmy Little Foundation. In 2008 he was invited to appear at The Dreaming Festival with The Flood.
http://www.myspace.com/kevinbennettsolo