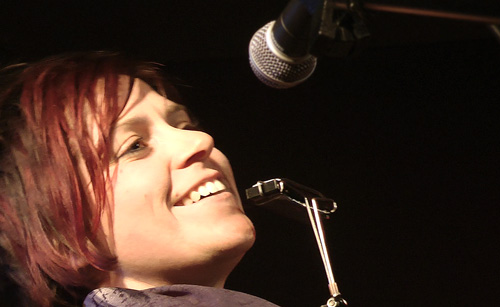 "I need to find a way to bottle this day." Sometimes a moment washes over us, offering such contentment that we wish we could capture it… store it away to draw on in another time and place. When Jenny Biddle sings this lyric in her song 'Village By The Sea', you realise that's what she's done - bottled that moment of reflection forever in music.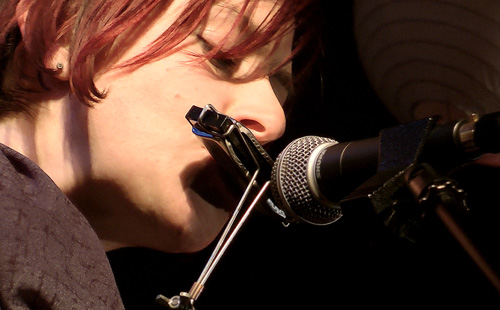 The ability to resonate with her audience is just one of the many skills this talented folk/blues songsmith lays claim to. Others include a true mastery of the piano and her jaw dropping skills on guitar.

Destined to walk a musical path from a young age, a brief encounter with the ukulele at just 4 years old lit the fire for Jenny's obsession.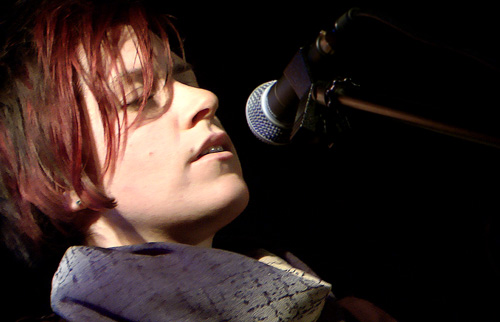 Already in 2011, Jenny won Runners Up in the Tamworth Country Music Festival Busking Championships (non-country category) out of almost 500 buskers. Last year she took first place in the Melbourne's Songwriter's Competition 2010, and the Korumburra Buskers Championships, weeks after winning the prestigious title of Melbourne's Best Busker 2010; a triumph made even more impressive by the fact that she'd only moved to the southern capital a few months before.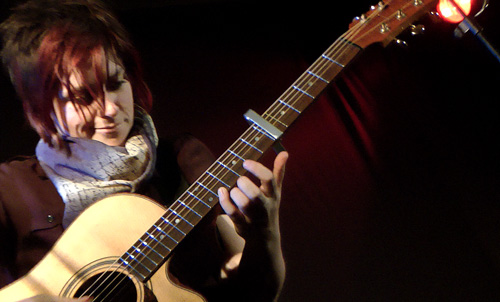 Having already won Just Guitars' 'Best Artist Award' at 2009's Port Fairy Folk Festival and with debut album Chest Of Drawers moving into the Top 50 on the Triple J Unearthed charts, recognition of Jenny's talents by both public and industry alike is quickly growing.

Live, Jenny Biddle bewitches you. Having played over 200 gigs every year since 2006, and supporting music legends like Cotton, Keays and Morris, it's clear that this is an artist who has developed the confidence and ability to deliver a show full of musical passion and flair.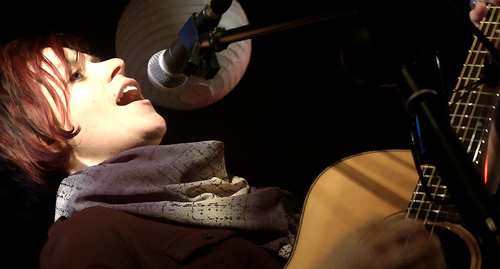 As a solo performer, removed from the confines of a band structure, Jenny finds the freedom to truly express herself, her songs given the space to travel in previously unexplored directions with listeners encouraged to share the ride.
It's an engaging experience and one that draws in fans who bear witness to Jenny's musical dexterity, soaking up a musician who is at one moment humble in her abilities, before suddenly letting rip with a blistering guitar attack that resembles Ian Moss in full flight.
The 2009 release of Chest of Drawers was met with high praise universally. Reviews described it as "… quite simply remarkable" (Trad & Now magazine) and "Beautiful, no-nonsense folk music, with one of those great emotive voices that echoes just a touch of world-worn huskiness." (Dom Alessio - Triple J)
This positive response led to the selection of her song 'Freezing Time' for Trad and Now's compilation 'Pick Of the Crop CD 3 – 2010', while the title track from the album was handpicked to feature on the 'Homegrown Roots Vol 4' compilation, alongside songs from legendary musicians Paul Kelly, Jeff Lang and Ross Wilson.
A Jenny Biddle performance is something special, full of energy, passion and humour. It's one of those unique moments that you'll want to find a way to bottle. A time when everything falls into place in the right order and life feels that little bit more magical.
Jenny's a master of her craft - one whose talents and tenacity will surely elevate her to the next level in a hurry.

www.jennybiddle.com
www.myspace.com/jennybiddle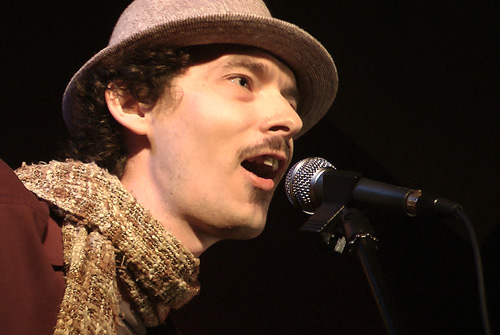 Luke Escombe is a singer, writer, poet, comedian and musician with a distinctive take on 21st century life. His songs will make you laugh, make you groove and make you think.




Born in the UK, Luke began his music career as a session guitarist in London before moving to Sydney to escape the cold. In his first few years in Oz he captained a 10-piece funk band, toured Tasmania with a comedy folk trio, became a spokesman for World Vision, wrote essays for the Sydney Morning Herald and waged a guitar duel at the Basement dressed as a giant fish. Whever he went, he won accolades and awards for his unique way with words.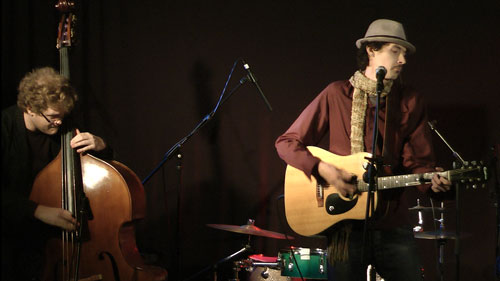 In 2008 he released his first album as a solo artist, combining laidback grooves and exotic sounds with evocative stories of love, madness, time travel and foreign adventure. Hailed by critics as "a wonderful album", "Golden Ages" showcased Luke's warm, humorous lyrics and soulful guitar playing. The album was picked up for national radio play in 2009 and two of its tracks were featured on the Homegrown Roots series alongside new tracks from the likes of John Butler and Paul Kelly.

His second release, in early 2010, was a live DVD/ CD called "Chronic Illness". Recorded in Sydney with his formidable band "The Corporation", this riotous mix of music and comedy resulted in Luke being booked for a 4-night run at this year's Melbourne International Comedy Festival.

Luke is a hard act to classify. His songs range from dirty blues rock, to electro, to hip hop to 19th century acoustic ballads. What unites them all is his infectious way of seeing the world. Listen to the words, feel the music, and fall under his spell.

"Luke blew me away man. He's like a cross between Jimi Hendrix and Leonard Cohen. In the same body" - Jack Jones - Aussie rock icon
"Stellar musicianship...On the fast track to musical comedy's big league" [Herald Sun]

"There's stringing a few funny rhymes together to a passable tune, and then there's the rare performer like Luke Escombe who can keep jokes rolling while he rocks the proverbial casbah... Combine his musical panache with some dirty-minded humour and sharp pop culture satire and it makes for one hell of an act...Be warned: these are songs you'll be singing to yourself for days afterwards." [The Pun]

"Brilliant. Luke blew my mind. He's going to be HUGE" [Catherine Deveny, ABC radio Melbourne]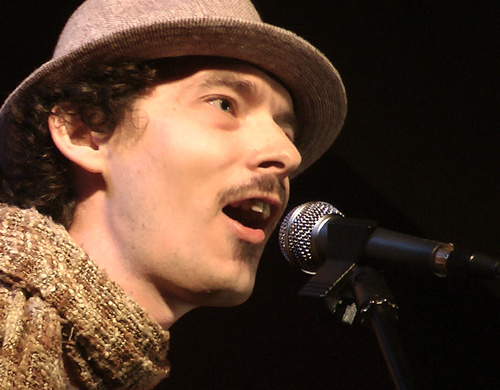 www.lukeescombe.com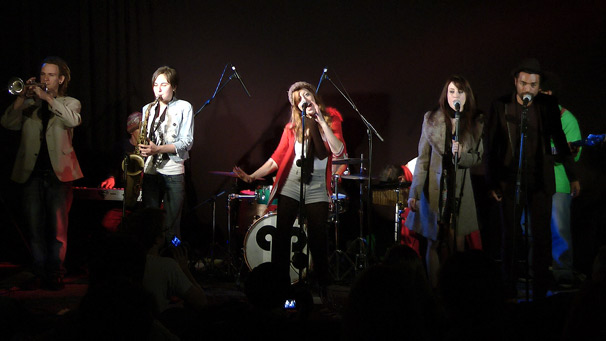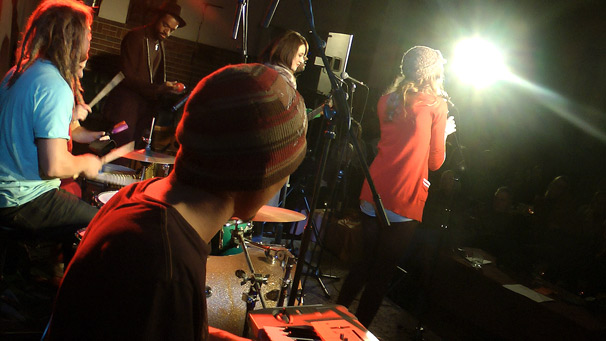 Blue-eyed quirky soul/pop singer, Bec Laughton, is an endearing and feisty "vocal powerhouse". The firey songstress is known for her quirky uninhibited lyricism, irresistible grooves and intoxicating stage presence. Like eating a melting soul/popsicle on a warm summers day her music will inspire, invigorate and increase your apatite. Chewing on influences from the 50's-70's soul/funk her baby blues tell a new tale. A budding soul songstress with a quirky tongue, drizzling melodies that taste of Lauryn Hill style hip-hop/gospel, hints of Erykah Badu and drops of jazz.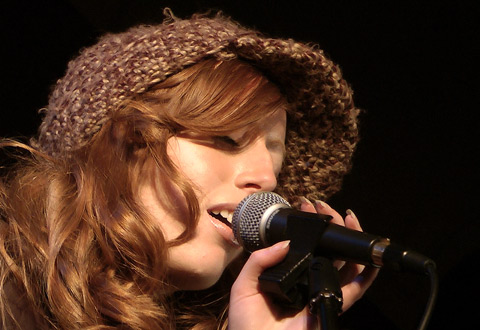 Nominated and highly commended 4 times for the Q Song awards across the last 2 years, there is no question of her ability to pen a tune. Bec took out the winning song for her track 'Holy Love' and came close with her highly commended 'Sensation', both of which feature on her Debut EP 'At First Sight'.

Released in October 2010 'At First Sight' was laid down at 301 Studios Byron Bay with Producer/Engineer Anthony Lycenko (Pete Murray, Cold Chisel, George). Mastered in New York by Tom Coyne (Maxwell) at Sterling Sound the recording features the young dame's too hot to trot 10-piece suite. Also involved in the production and featuring on the song 'Loop de Loop' are the Spacifix, award winning funk/soul/reggae band from New Zealand.
The strawberry topped doll was recently approached by Aria listed remix producer/DJ Bure` to collaborate and create some funky house tracks together. Under the dance label of 'Musik1′ their first release early next year is a cheeky and irresistibly danceable tune called 'Prove Your Love'.
In February 2010 lady Laughton also released what she called a Pre-EP titled 'At Home'. With only 200 in print, each tightly bundled origami style and delicately tied with a piece of brown string, they are now and forever, completely sold out (perhaps Ebay …).
Bec has featured at numerous festivals including the Woodford Folk Festival, Dreaming Festival, Jumpers & Jazz Festival, Noosa Jazz Festival and supported international R&B act Zhane` ('Hey Mr DJ') at Psycho Remedy. She has performed for the Queensland Orchestra and featured in Harvest Rain Theatre Company's 25th anniversary celebrations at QPAC backed by a 50-piece orchestra and 80-voice choir.
The young songbird has roots in jazz being trained at the Queensland Conservatorium of Music. Raised as a theatre orphan she has also dabbled in musical theatre for over a decade. Appearing in lights in 1998 the young singer/actor/dancer landed her first lead role in a major production at 16 years. Playing Dorothy in the motown musical The Wiz she received rave reviews and the nickname "lion lungs".