Pugsley is a piano player and singer with a distinctive sound. His shows are exciting and captivating with his huge mesmerizing voice and dazzling piano playing delivered with a vaudevillian nuance and humour.
Pugsley's music spans the entire spectrum from dark hoodoo blues musings to good time rollicking boogie fuelled piano romps that never fail to get people stompin' and shakin' that thang. He is a fascinating and versatile songwriter  who  also enjoys interpreting classic R& B, Jazz and Popular tunes giving them his own fresh and  unique treatment.  His playing features Barrelhouse, Boogie, Stride piano stylings dripping with New Orleans funk and oozing with tantalizing improvisation which ranges from delicate and moody to wild and ecstatic.
"Without a doubt the most unique voice in Australia right now!  Prepare to weep tears of joy."
Ugly Phil - Triple M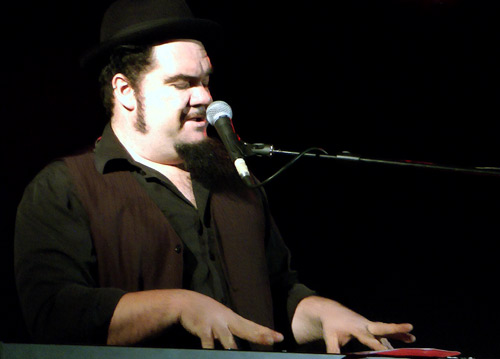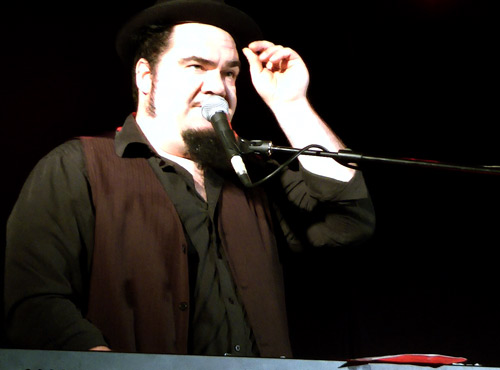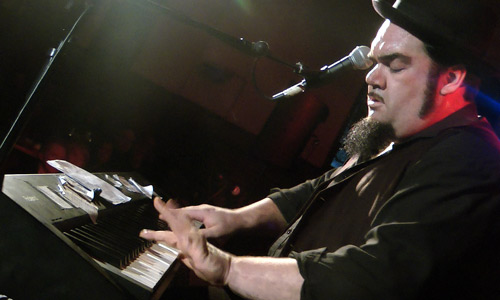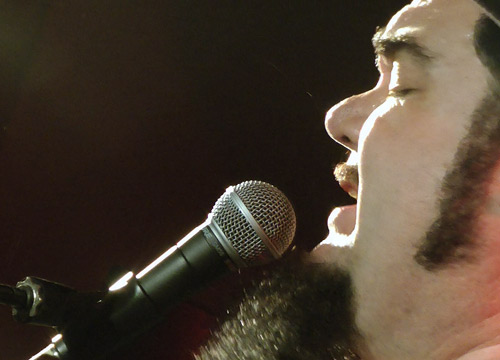 "There is something inexorable about the progress of that massive sand blasted voice and those rolling piano figures; something undeniable about the dark images crowding the lyrics; something dangerous about the snarling guitars, growling horns and clawing rhythms. ..... This is hearfelt music that can sweep you into its shady world, and have you flirting with a little good ol` fashioned evil, or smiling at the sly wit ."
John Shand - Author of Jazz - The Australian Accent and critic for the Sydney Morning Herald.
"If there is a sure - fire formula for musical success, leading to lots of regular work and critical acclaim, it has to be New Orleans style piano playing mixed in with boogie and blues, that is both hot and cool, sensuous and intimate, raw and loads of fun".Think only of Fats Domino, Fats Waller, Dr. John, Jon Cleary, Tom Waits and our own home grown performer with the unforgettable name, Pugsley Buzzard. His technique is simple: a voice with all the smoothness of a corrugated dirt road leads to effortless, raw honesty; an exceptionally good and rich backing band; a bunch of songs that range from " Aces and Eights" , lazy, piano based blues with a dash of soul, through " Chained", powerhouse New Orleans- style blues that wouldn`t be out of place in the repertoire of the late Howlin` Wolf to the dark, smoky menace of " Black Dog", with some wailing, fat baritone saxophone from Adam Simmons. The result is an album that is deeply rooted in African - American musical traditions and still sounds fresh and original. The most impressive aspect of this very impressive album is that not for a moment do you feel that Buzzard is an imitator or an imposter. This is so authentic and persuasive that if you were told he arrived in the country last week after a residency in some steamy New Orleans club, you`d believe it. He is that good."
Bruce Elder`s - SMH, June 12
Breathtaking original music reminiscent of the beauty of James Taylor, some honey from KD Lang, a lyrical spice of Cohen washed down with some Waits-like humour. An acoustic candle that flickers between Folk and the silhouette of Jazz. Tony King has a reputation for setting fire to a 12 string with his solos, while Kris Ralph melts hearts with her rich, mellifluous voice and nylon string guitar.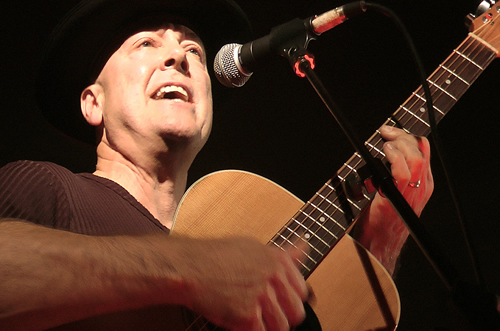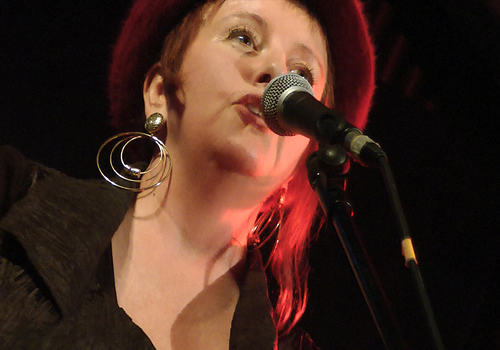 Tony is an accomplished composer, electric, acoustic (steel, nylon, 6 & 12 stringed) guitarist, bass player on fretted & fretless Instruments and is gifted with a smooth, creamy voice. He is also a Producer and Film composer.

1987: Tony wrote the longest running Australian Political radio satire How Green Was My Cactus fFor which he was nominated for an Awgie for Best Radio Comedy).
1988-89: he produced an album of his original songs, the result was a beautiful soulful piece, After The Tone.
1991: Tony won an ARIA for writing the highest selling single.
1992: Moonlight Cactus was released and sold out of it's first pressing by word of mouth.
1995-96 Tony worked with Phil Scott, George Washington, and co-wrote with Gullifer Smith (A Touch of Paradise)
In 1997 Tony composed the score for the Feature film Wanted. Burbank Animation Studios chose Tony to score their series of six Animated Videos beginning with The Secret of Camelot, Mulan, The Three Little Pigs, The Littlest Mermaid and Moses The Prince of Egypt. More projects for Burbank, D4 The Trojan Dog, Silent Night and The Canterville Ghost  based on a story by Oscar Wilde and the classic Anna and The King - all of which were screened internationally. Close Contact, tele-movie score written and composed by Tony has been screened locally and internationally on Channel 7.
Full of the Moon, Tony & Kris' second Album of original songs was reviewed by Drum Media:"Hauntingly Beautiful...Together they have combined their talents to produce a stunning array of diverse songs".
2002: Tony went to Ireland to co-write an Album Gypsy's Kiss with Andrew Strong (of The Commitments) then toured Scandinavia with Andrew's band in conjunction with the release of the album. It reached the top twenty in Denmark and Sweden.
2001 –2003: Tony continued to produce and co-write with Andrew Strong in Ireland and co-wrote and produced an Album "The Dream" with Elizabeth Geyer.

2005-2007: Tony released a series of compositions made exclusively from the sounds of wine, wine glasses, bottles, barrels, corks popping and called it The Wine Music. It was the most requested piece of music on ABC Classical FM radio. Tony and Kris successfully launched The Wine Music in the USA and then in Europe. Tony used 100% of proceeds from sales of The Wine Music to build wells in Ethiopia in a project called "Wine into Water".
2006: Tony co-wrote a song with Louise Perryman, Kris Ralph and Bill Risby for Louise's solo album. The song "Genius of Love" won Song of the Year.
2007: Tony recorded, mixed, performed on and produced Kaye Tuckerman's debut album "Siren".  
2008: Tyran Parke enlisted Tony to record and produce his debut CD. Tony played guitar with the brilliant Chanteuse, Camille O'Sullivan from Ireland. The Dark Angel played to sell out audiences at The Sydney Opera House.
2009: Tony was Awarded Australian Songwriter of the year. He won an unprecedented 3 categories
Billy's Dream for best lyrics; When we're Old in both the open and folk/acoustic categories.
KRIS RALPH
Kris is an accomplished Singer/Actor who plays guitar, percussion, and paints. Gifted with a mellifluous singing voice, she has been performing on stages all over Australia since she left school.
Starting at the Riverina Trucking Company for 4 years, she moved to Sydney where she starred in The Department with Tracy Mann and Max Gillies, The Madras House with Peter Carroll and Hugo Weaving, The National tour of Stepping Out with Nancy Hayes, Rowena Wallace and Colette Mann, Willy Russell's Blood Brothers with Christina Amphlette and Russell Crowe.
Kris formed her own Band The Other Woman with Genevieve Lemon. Although the band's life was short-lived Kris continued to sing with Genevieve, culminating in performance at the Sydney Opera House in "A Month of Sundays".
She has co-written songs for Beautifully Mad's albums, Let Them Fall , Mandarin Sky (Australian Songwriter's Award in the Inspirational Category).

Kris and Tony won the 2006 Best Song Award in the Open category of the Australian Songwriters Awards with Genius of Love.
2007-2010: Kris has been working on original songs and painting commissions for private clients. A major work was commissioned in 2009 for the celebration of the Merimbula Jazz Festival Band, headed by John Cursley. It was 3.2 metres wide x 1.6 metres high.
www.myspace.com/beautifullymad2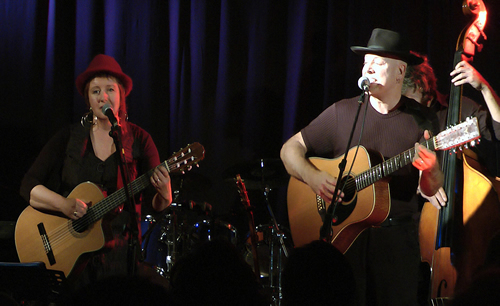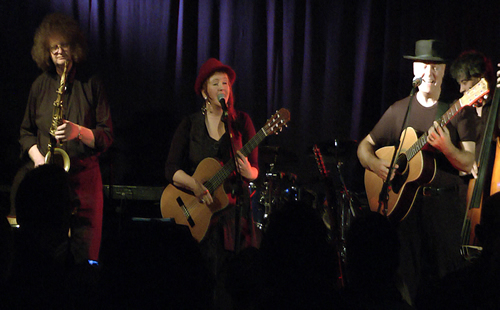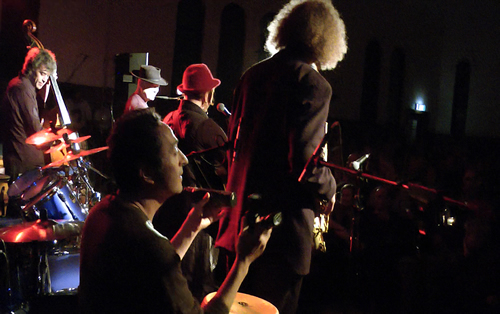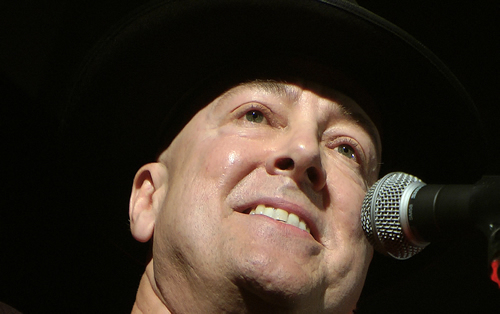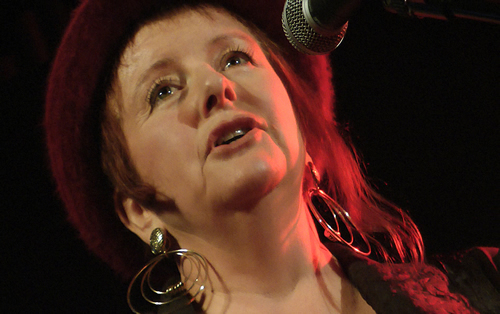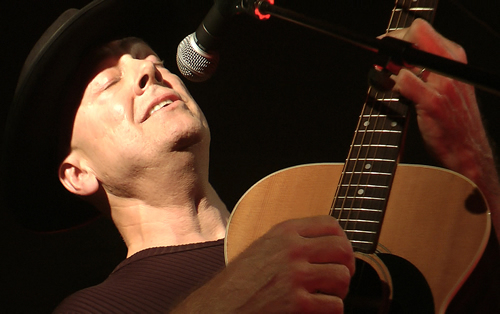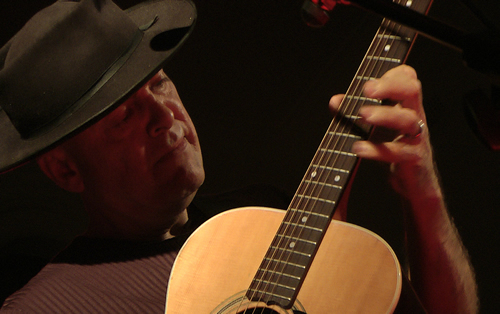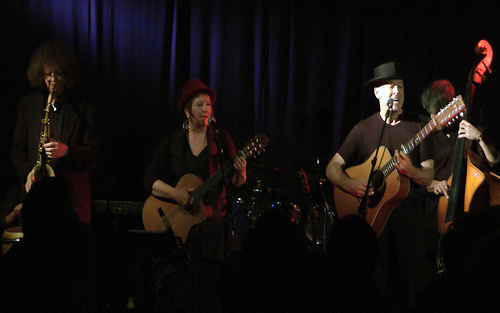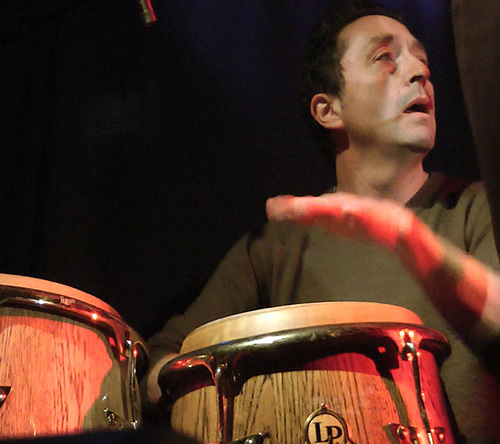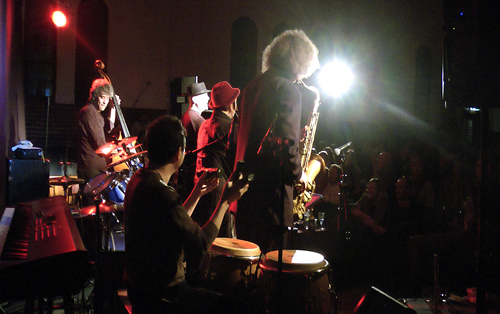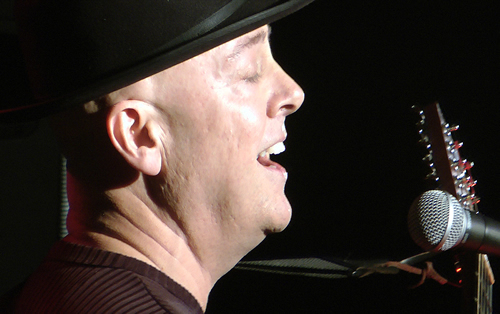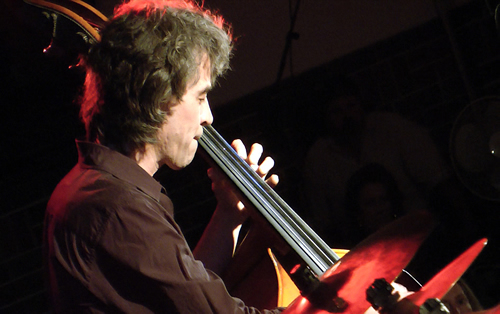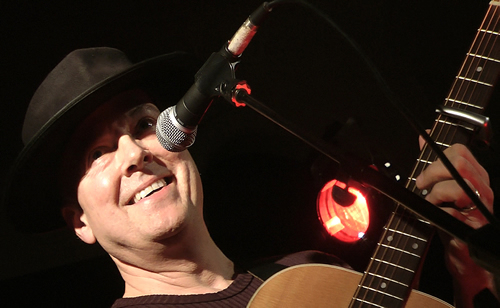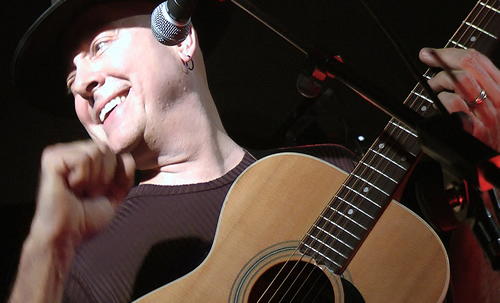 The strengths of Torchsong are the passionate song writing of Joe Fenech, the beautiful voice of Maree, the harmonies, the peculiar setup of instruments and raw energy.
The style of the band is rootsy with a country influence and their songs have a timeless quality.
The Torchsong Country Soul Band is -
Joe Fenech - mandolin, vocals
Edmond Kairouz - guitars, vocals
Maree Byrne - lead vocals
Nick Williams - harmonica, banjo, dobro, guitar
Phil Blatch - bass
Andrew Thor - drums, percussion
Steph Miller - piano accordian, mandolin
www.torchsong.moonfruit.com
www.myspace.com/torchsongcountrysoulband