Genevieve is singer/songwriter/guitarist. She has, over the past 5 years, worked across Australia's
east coast, performing in venues including the
world-renowned Crown showroom in Melbourne and held long-standing residencies at the old Gypsy Bar (A.C.T) and The Barleycorn Hotel (VIC).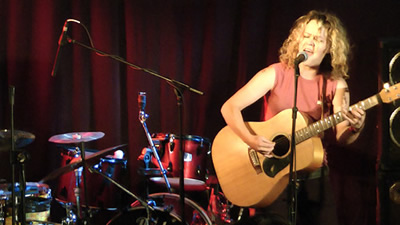 A songwriter for 10 years, Genevieve mixes folk with soft rock and heartfelt lyrics, reflecting her life experience.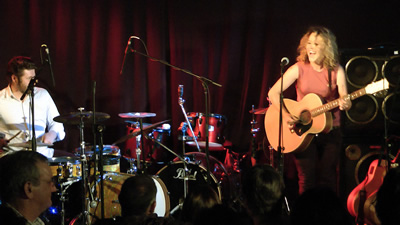 She has a wide appreciation for music of various styles. Her influences range from artists like Tracey Chapman to legends such as Van Morrison and Janis Joplin which gives her compositions an eclectic style allowing her to glide between genres. Genevieve has been playing in bands from the age of 14, from metal bands to acoustic duo's, rhythm and blues to rock n roll and has now ventured out as a solo artist. Genevieve has had the opportunity of performing with members of the B.B. King orchestra and supporting the likes of Little Birdy, The Screaming Jets, Diesel, Borne and Shihad to name a few.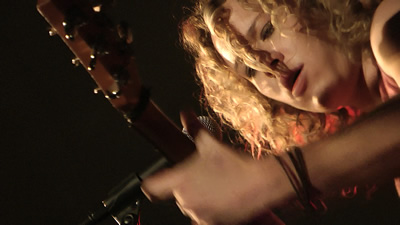 Genevieve combines her youthful enthusiasm with musical ability and lyrical insight beyond her years to capture the attention of any audience.
"Genevieve is one of the best solo performers we have seen live - mesmerizing" - Robyn & Steve Elliot

www.myspace.com/genevievechadwick

See Fig Poster A3
"You are incredible, it made me cry. .. I was gripped, the lyrics are beautiful,.. so inspiring. You have the voice of an angel..." Rebecca Gibney Oct, 2009, The Peninsula's Got Talent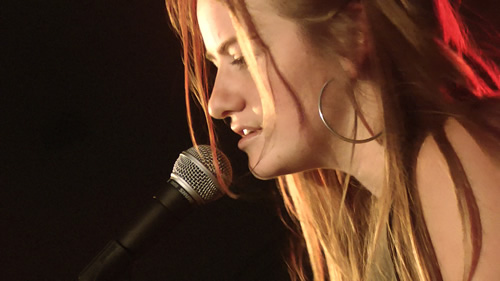 Zoe is from the Northern Beaches .  Her fresh, charismatic and emotional performances have already built her a loyal following. Her voice has a melting tone. However there is plenty of voice for her bigger ballads and bluesy songs. She has the ability to get the crowd joining in, yet also able to captivate them with heart reaching story telling. Songs are melodic, insightful and full of imagery.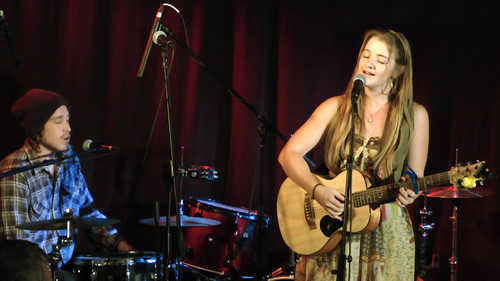 She opened for Dragon at the Old Manly Boatshed, has performed at the Basement, Fairlight Folk and Beach Folk, for Manly Council events (incl. New Year's Eve) and at local pubs and restaurants. Zoe performed at the 2009/10Manly Food and Wine Festivals and is a favourite at The Manly Fig. She has been influenced by artists such as Declan O'Rourke, Bic Runga, Damien Rice, Janis Joplin, The Fray, Joe Cocker, Dido and Kate Miner.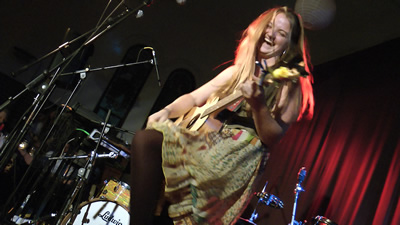 Zoe was the grand final winner of the 2010 Australian Songerwriters Conference Competition. In 2009 she won the Songs Alive singer songwriter competition at Belrose and was the 2008 runner up. In 2010 she won the 2GO song-writer award. She is currently recording her next album, "Precitpiate".
"Astonishingly beautiful... the show is watching you being so honest.. " - Mondo Rock's Paul Christie Oct, 2009, The Peninsula's Got Talent
"..sad in the most beautiful way,... incredibly engaging, ..engrossing, ... performed with absolute honesty.." - Iva Davies of Icehouse, Oct, 2009, The Peninsula's Got Talent
www.ZoeElliot.com
www.myspace.com/ZoeElliot www.sonicbids.com/ZoeElliot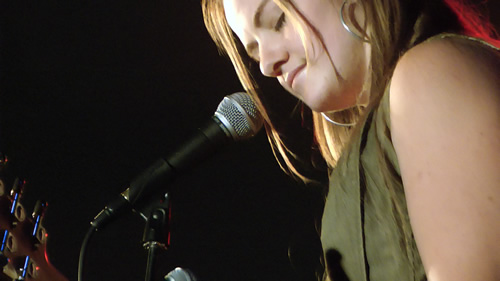 From the murky depths of the Lantana swamp, rises the smokey mud stained rhythms of the Swamp Donkeys. When these creatures of musical madness step together, the sound of their march is like an infusion of blues/roots/rambles. Truly a musical experience that has to be seen to be believed.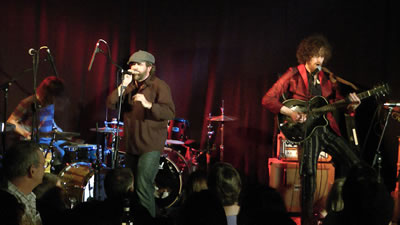 This is a trio comprising Aaron Houston (vocals and electric guitar), Steve Dewilde (drums) and Jay (harmonica).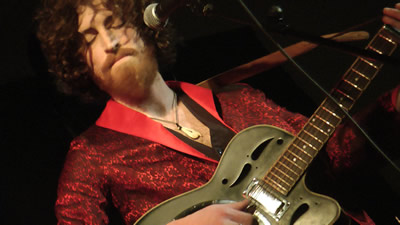 We Figgies love their music and the energy they pass to the audience.
This is a talented family of musicians whose dreams began as kids enduring long hour practice sessions in their living room under the direction of their father - an acclaimed artist in his own right - who taught them that music would be their way of life.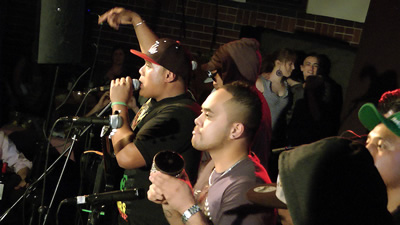 From humble beginnings playing numerous gigs without pay to opening acts at major international events VTRIBE have come along way with no sign of slowing down.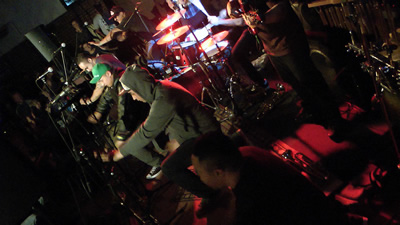 Bursting onto the social scene in 2005 they quickly set themselves apart from other bands with their unique style and individual sound.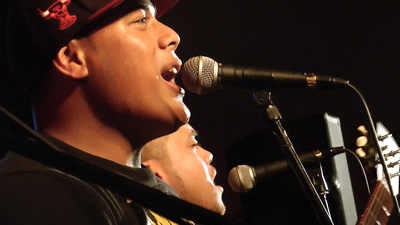 Often affectionately joking that they're "Bringing their Tongan backyard tunes to the main stage!" they are adored by fans for their down to earth nature and funky style peformances.
VTRIBE'S sound is a specialized blend ROOTS ROCK REGGAE all wrapped up into the one dynamic show!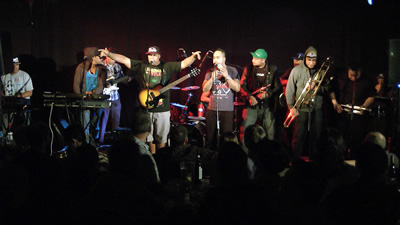 As special guest to artists for the likes of award winning Fiji, Katchafire, Nesian Mystik, Adeaze, Jboog, Ardijah and Australia's 2007 Urban Music Award Winner, Red Room they are quickly gaining the entertainment industry recognition that they have worked so hard to achieve.

VTRIBE HIGHLIGHTS
* 1st Runners up the "GLOBAL BATTLE OF THE BANDS"Competition (03/11/0

* Front man Joseph Vaivao featured at the NRL Rugby League World Cup, reciting the anthem.
* Winners of the Stage 2 Battle of the Bands 'BEST IN THE WEST'.
*Featured as one of the main acts in the Oceana Festival for World Youth Day 2008.

Their complete 11 piece band consists of Mino Vaivao ( keyboard, vocals), David Vaivao (bass), Rodney Vaivao (drums), Raymond Vaivao (keyboard), Joseph Vaivao (vocals), Andrew Silva (guitar), Vee Fa'amoe (vocals, percussion), Marcus (percussion), Benny (trumpet), David Lavalu (trumpet) & Tui Fifita (trombone).