Simon creates a unique of blend music that's heavily steeped in virtuoso musicianship and a century of tradition in soul, gospel, finger style, blues and roots, without letting anything too serious get in the way of a really good fun time.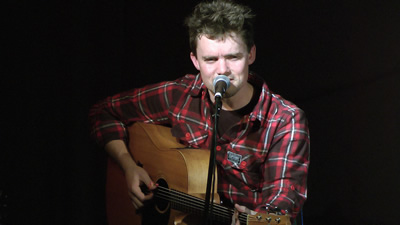 Simon has supported Larry Carlton (Session Guitarist for Quincy Jones and Michael Jackson), Robben Ford (played with Miles Davis), Kate Miller-Heidke, Lee Ritnour (Session Guitarist for Pink Floyd for a time), and Australia's own Vince Jones.

He joined the Sydney Latin guitar duo – Urban Gypsies. The duo busked in streets and market places for two years and recorded the album 'Sauvage' in 2003, which was released by MGM and promoted through SBS and the ABC. The album also received a 3/4 star review in The Sydney Morning Herald.

In 2004 he toured solo around Australia and travelled to Aceh to help out with tsunami relief. Returning to Melbourne in 2005, and having written songs inspired by his travels, he recorded 'Tuesday Night At The Espy' - a live album capturing a performance at the iconic 'Esplanade Hotel', which was released through MGM Distribution in September 2006 to rave reviews.

The acoustic guitar, singer songwriter, original, finger style, songs are complimented by funk and soul inspired rhythms giving Simon a unique sound. It is the combination of virtuoso musicianship and contemporary song writing that will set him apart in the present generation of Australian Musicians.

"Quite literally amazing...should be listened to obsessively'' - THE FREMANTLE HERALD, Fremantle
"Phenomenal! I can't recommend this enough. But I can try. Five Stars!" - TWENTY600 MAGAZINE, Canberra
"Phillips' technical ability both as a singer and a guitarist, is perfectly matched by a remarkable breadth of intelligence as a songwriter and lyricist." - DRUM MEDIA, Sydney
"Exhibiting the vocal acrobatics of Jeff Buckley and a song-writing style comparable to John Mayer." - SOULSHINE.COM.AU
www.myspace.com/simonphillipsband  
reverbnation.com/simonphillips

See Fig Poster A3
For his latest project, Wolf Mail takes a detour from his standing as "heavy weight champion of electric blues" (LA Weekly) and makes a foray into acoustic, non-electric guitar.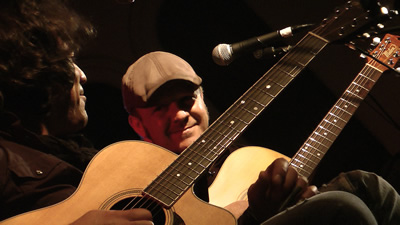 Does the intensity and passions synonymous with the man described as 'The missing link between Jimi Hendrix and Stevie Ray Vaughan" waiver though? No. His guitar is still front and centre but is replaced with a more subtle sound in which the mood shifts from light to shade displaying his profound musicality.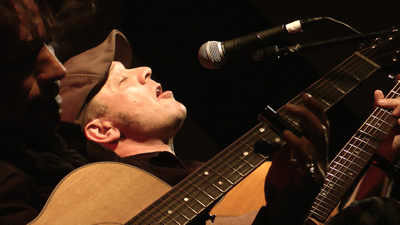 In this acoustic duo, Wolf teams up with Boston Shaker's Jamie Walker. Walker is also more renowned for pumping soul rock anthems than acoustic music, winning best song with his band
in the 2008 NA2R radio competition.

So what inspired the change of pace for the guitar masters? The two joined up last year when Wolf caught Boston Shaker playing in Sydney while he himself was touring Australia.

Jamie joined Wolf on stage and according to Wolf, "Jamie had the right combination of roots vibe mixed with blues rock"." And our voices match too" he says.
Soho Strays have made an album " You Move Me" which is due to be released later this year. Mail describes their sound as reminiscent of John Lee Hooker, Bob Dylan and Johnny Cash.
"Mystical, passionate and electrifying acoustic blues roots music... a class act!!" (SM Herald)

While not performing in the "Soho Strays' duo, Wolf Mail the troubadour continues to take his shows around the world. Jamie Walker and Boston Shaker remain high in demand down under.
www.sohostrays.com
Link to Pics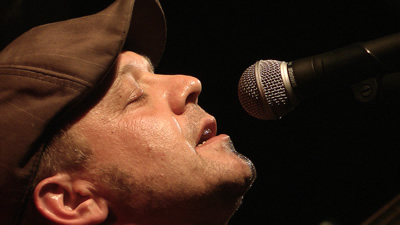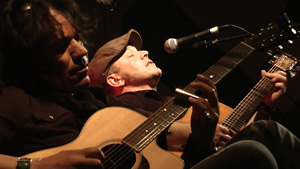 A wealth of musical experience is brought together in Steve Garry and the 21-20s.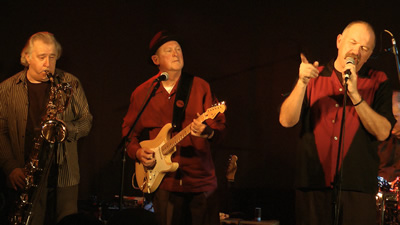 Steve Garry is one of the finest blues singers in Australia. From Bridie King to a long tenure as the charismatic frontman of the Lemon Squeezin' Daddies, Steve carries it off with style, grace and soul. From major Festivals to an  inner city pub , Steve has done it all .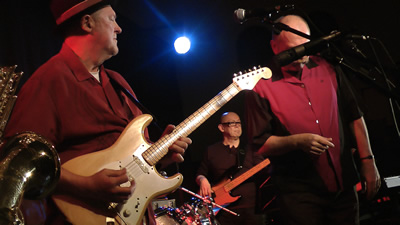 Bruce "Junior " Bongers. From Junior & the  Goldtops to the Bigtop Blues band to the Foreday Riders , Bruce's harmonica playing rates with the best . Couple this with a honkin' sax and vocals , and you have a triple threat member.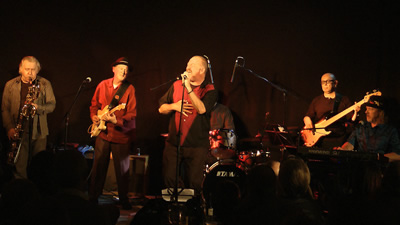 Dave "crosscut " Shaw has been playing guitar since the age of ten. His love of blues started with B.B. King and  continues to this day. A former student of Mal Eastick ,  Dave has played with The Sly tipsters , Janet Levy, Deja Blue, Little Gus & Jeweltones and Melbourne harmonica ace Victor Polyik.


Bill Crossland started guitar in his early teens then switched to bass. We are so lucky he did. Bill has a wonderful "feel". This is something that can't be taught . Bands include Mal Eastick, Finn, Janet Levy, Mississippi  Shakedown and too many to mention here.