Finger-style guitar plucked with intricate detail, open tunings for depth of tone, and smooth vocals delivered with breathy intimacy.These are just a few of the elements that comprise the instantly recognizable sound of Dave Calandra.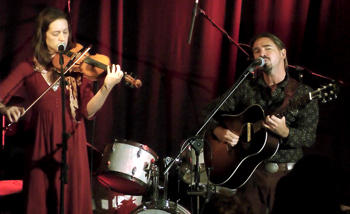 Acoustic or electric, playing solo or accompanied by drums and percussion, Dave's songs are refreshing and contemporary, yet layered with subtle folk and blues undertones. A gifted songwriter with a knack for contagious melodies, Dave draws from his wealth of life experience and pens one beautiful song after another. On-stage he is a formidable musician with an almost tangible presence, and he is also a generous storyteller. From the deserts of Central Australia to the streets of Calcutta and New York, Dave's 'between-song' travel stories are dispensed with eloquence and charm, and a healthy dose of humour.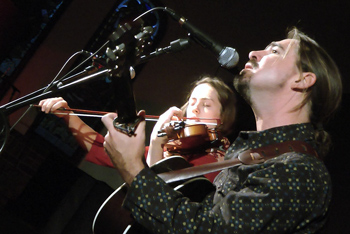 Dave's debut album 'Alchemy' was released in March '06 to widespread critical acclaim, and supported by performances at festivals, concerts, theatres, and folk and blues clubs Australia wide.


While honing his musical skills he has also made time to travel in search of further inspiration. Among other journeys he has spent time living with aboriginal people in central Australia, studied classical music in India, travelled solo around Australia on a motorcycle, and also spent four years performing and recording in New York, Nashville and New Orleans. It is his goal to continue growing personally and musically, and it seems that life as a touring musician will be a catalyst for both outcomes.


"Dave has a laidback but very listenable voice, the songwriting skills are superb, and the musicianship is of the highest order." Trad and Now Magazine (Aus)

"Calandra possesses a strong vocal that is quite breathy in style and very easy on the ear, and backs it up with fine acoustic guitar work…..There's not a music fan around who shouldn't sit up and take notice. Outstanding!" Folking.com (UK)

"Although there are references to Nick Drake, Elliott Smith and Jeff Buckley, Dave Calandra is unmistakably exploring his own wonderfully quirky vocabulary…..
A delightful album. Five stars!" Cdbaby.com (USA)

"By far one of the strongest performers on the Australian folk and roots scene" Drum Media (Aus)
Zoe and Jake add a little Christmas cheer with their surprise apprearance.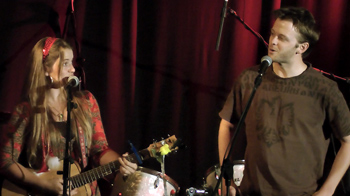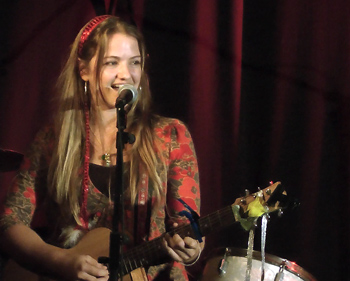 Zoe reflects on the Christmas hussle: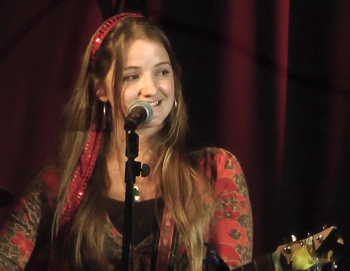 Carpe Idiotus is a manic blend of comedy, music, mime, satire, parody and visual theatre, which combine the skills of musician Tony Williams and mime artist Dennis Clare, they have performed countless shows in all manner of forums, theatres and corporate events.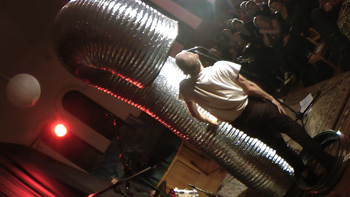 They recently brought the house down on TV's "Australia's got talent".
This comic duo combine high levels of comedic skill, with total professionalism. With a gentle charm and deep respect for the audience it is soon clear that Carpe Idiotus have the kind of rapport with their audience that others can only dream of.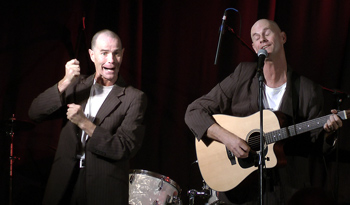 Dennis and Tony have been performing individually and together for the past seventeen years. Their collaborative works Water Closet Productions have been performed in pubs, theatres, festivals and concert venues throughout Australia.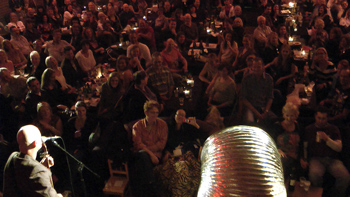 Dennis Clare has worked extensively overseas, returning to Australia for World Expo in 1988. He can be seen regularly performing at the Art Gallery of NSW.
Tony Williams has fifteen years of songwriting and singing experience and has two albums available. He has had chart success in South Africa.
Combine 40 years of performing experience with a gentle charm and deep respect for the audience and it is soon clear that Carpe Idiotus have the kind of rapport with their audience that other can only dream of.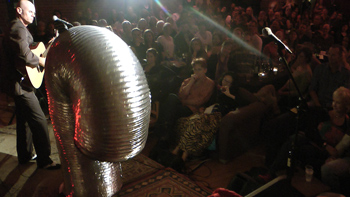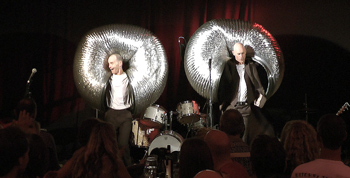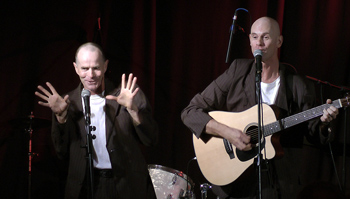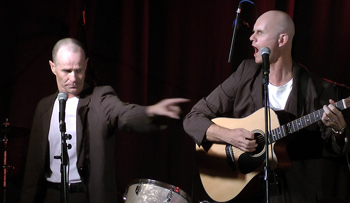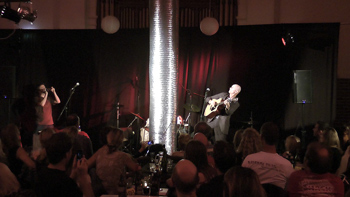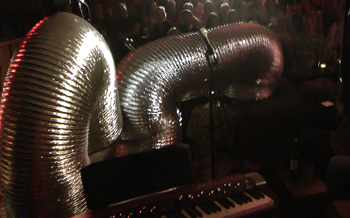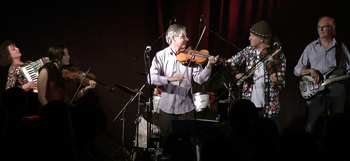 Fiddlers Feast, formerly the Fiddlers Festival, has grown from humble beginnings at the Tamworth Country Music Festival in 1996 into Australias Premier Fiddle Band. Featuring some of the best fiddlers and violinists around, 'Fiddlers Feast' is a group playing an eclectic collection of music from Jazz, Swing, Blues, Celtic and Country to Contemporary; "a powerhouse of Australian Celtic music that flies down bush tracks, over blue mountains and zips down the Australian city highways".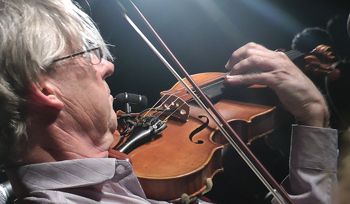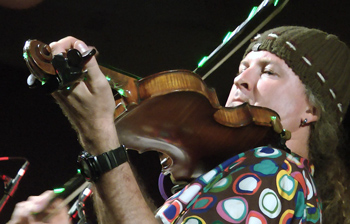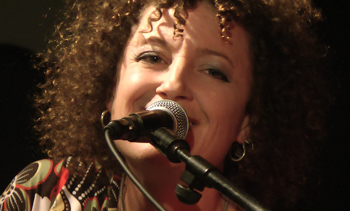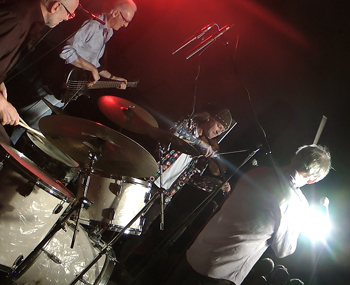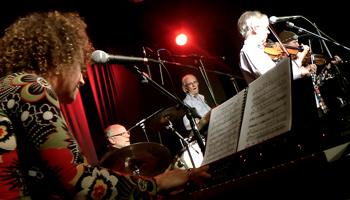 Fiddlers Feast appears regularly at major events and festivals around Australia including Woodford Folk Festival, Port Fairy Folk Festival, Gympie Muster, Tamworth Country Music Festival, the Brisbane Festival, Adelaide Arts Festival, and the Famous Spiegeltent. Fiddlers Feast has toured with the support of the Federal government for the Playing Australia Touring Program, NARPACA and Queensland Arts Council Touring program, have been guests of the Brisbane City council for their 150 year celebrations and were invited to perform at Expo in Nagoya, Japan by DFAT in 2005. In August 2006 Fiddlers Feast was part of the Australian contingent at the Inter-Celtic Festival, Lorient in Brittany as part of the Year of Oz and is planning a return trip to in the European summer of 2007.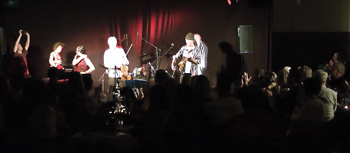 Their new CD, FRENZEE, (best CD at the 2007 Golden Fiddle Awards) released in August 2006, is a rip-roaring collection of all sorts of fiddling from Country to tongue-in-cheek classical, from twisted jazz tracks to rock and reel with a plethora of weird and wonderful music and guests from all parts of the harmonic spectrum. Fiddlers Feast is proving to be a show that breaks barriers between the genres of music promoting Australian fiddle playing as a unique and distinct world music style.