With a gift for song craft, Mark's lyrics echo the untold stories of so many.  Delivered with his unique, soulful voice these melodic songs captivate and resonate with the listener's emotional core.


Late 2006 saw Mark independently release his debut EP, Cellophane Life, to a packed house in Sydney.  This unpolished 6 track collection provides an introduction to Mark's lyrical hand and emotive sound.  The effect on listeners was instantaneous as the title track Cellophane Life and crowd favourite Baptism By Fire elevated Mark as a finalist in Commercial Radio Australia's coveted New Artist To Radio competition.

Following on in 2007, Mark hit the road with then current Australian Idol winner Damien Leith, performing to thousands across the country.  Shortly after, Mark came to the attention of Peer Music, the world's largest independent music publisher, and subsequently signed a global deal.


Kicking off 2008, Mark set out on the road again, in what turned out to be a huge year of touring.  First it was headlining the east coast of Australia, filling such renowned venues as The Basement in Sydney, Melbourne's Manchester Lane, and Lizotte's on the Central Coast.  Then it was off to Europe for 2 months, performing 25 shows across Ireland, England, France, and Germany; teaming up with acclaimed songwriter Adam Argyle (Mel C, Newton Faulkner, Wes Carr); and working with David Gray's team in his London studio.  The success of the European tour saw Mark invited to return as part of the PopKomm conference, where he showcased in Berlin to a full house of industry members from around the globe.

Mark returned to Australia to finish his follow-up EP, Counting Down The Hours.  The title track along with fan favourite Keep Fighting once again placed Mark as a finalist in the New Artist To Radio competition, with Mark going on to receive airplay on Nova, Triple J and countless community stations across the country.

In early 2009 Mark was invited to perform for deployed Australian troops in the Solomon Islands, in what proved to be a truly unique and fulfilling experience.  With Mark's live reputation continuing to grow he signed on with the Harbour Agency, Australia's largest booking agency, joining the ranks of many of the nation's finest performers.  This relationship was solidified when Mark went on a national tour supporting multi-ARIA award winner Diesel.

2010, launched in similar fashion, with Mark touring Australia supporting multi-Grammy winner Michael Bolton, where he endeared himself to thousands of new fans nationwide. Mark quickly followed up with more tours alongside Australian stalwarts Ian Moss (Cold Chisel), Jon Stevens (Noiseworks), and Shannon Noll, before heading to China to represent Australia and perform to tens of thousands each day at World Expo.  Mark then finished the year performing at arenas around the country alongside musical royalty Brian Wilson, Chicago, America, and Peter Frampton.

Meanwhile with sales of his EPs, available only at shows, exceeding 20,000 copies – an incredible number for any local Australian independent artist - Mark returned to the studio to record his debut album Truth Came Running with producer Sean Carey, acclaimed guitarist for multi-platinum band Thirsty Merc.  With its release in March 2011, Mark returned to the road performing to record crowds, while lead single All I Ever Wanted has been enjoying radio and television play on stations across the country.

/www.markwilkinsonmusic.com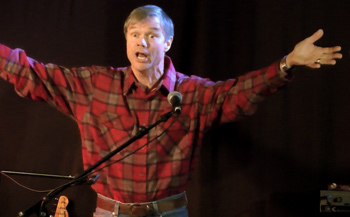 Jim performed Banjo Paterson poems - much to the delight of the Fig patrons.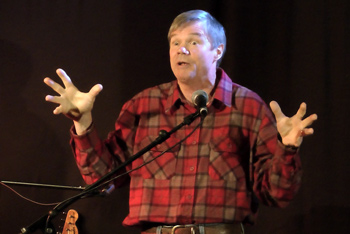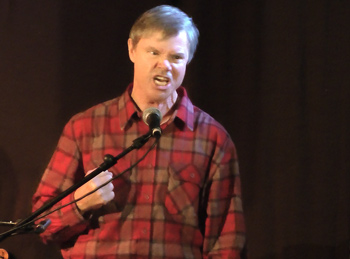 Nick blew us away when he played at The Fig in mid 2010. He has been a performing and touring acoustic musician for over 25 years on the Australian and international music scene.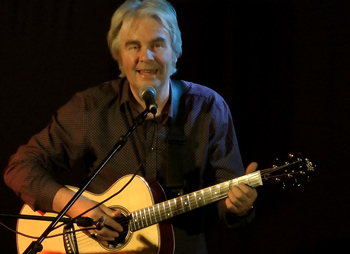 He averages over 200 shows a year from Perth to Sydney and LA to Kansas City - including many major guitar, folk, blues and jazz festival. The eclectic nature of Nick's music continues to delight and captivate his audiences.
With five critically aclaimed albums to his credit and numerous awards, Nick is an artist who is in high demand for concert appearances and workshops. His musical influences are many and varied and include the seminal blues of Big Bill Broonzy and Blind Blake, the countrified picking of Doc Watson and Merle Travis and the infectious swing and melody of Django.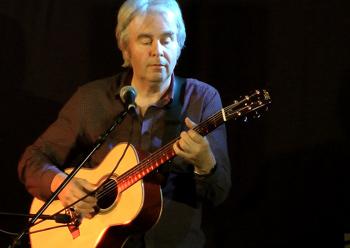 The Melbourne Age has declared him "Australia's vituoso of acoustic roots guitar" and Artstreams Magazine states emphatically he is "the best picker on the scene".
There's something prematurely mythic about The Flood. Their name swirls with the gravity of the Old Testament and the everyday calamity of life on the land: a force of nature, and a story thick with sediments of truth and fable.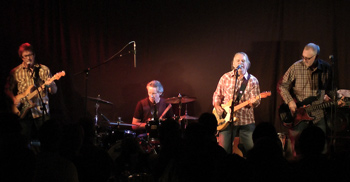 Rock'n'roll has its own tributary from this source, of course. Dylan, the Band, Creedence, Neil Young, Gram Parsons, John Prine and, more recently, artists like Wilco, The Jayhawks, Drive-By Truckers and Ryan Adams drank from the stream that fuelled the Dingoes, Don Walker, Paul Kelly and the scores of waterholes between Sydney and Tamworth that nourished the Flood these past ten years.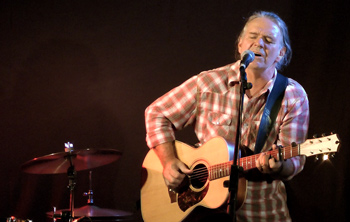 This band, in turn, has carved its own legend. Nashville troubadour Kevin Welch said his brief stint out front was "like getting behind the wheel of a Formula One race car". Fans have long known the feeling. Their last album, 'Everybody's Favourite' continued the great tradition of Australian storytelling, and now Kevin Bennett , 2011 Gold Guitar Winner (with Kasey Chambers for Vocal Collaboration), combines material from his newly-released album 'Solo' with the best of The Flood and some extra delights with a 'floating' line-up designed to keep the music fresh and unpredictable.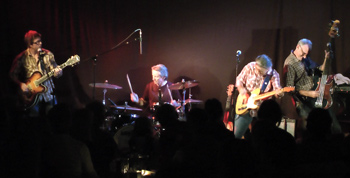 Rhythms magazine calls 2006 Gold Guitar winners and ARIA Nominees The Flood "the best Australian country rock band since The Dingoes."
The Flood playing at The Fig -
Kevin Bennett (vocals & guitar)
Glen Hannah (guitar)
Wayne "Killer" Kellett (bass)
Mik McCartin (drums)