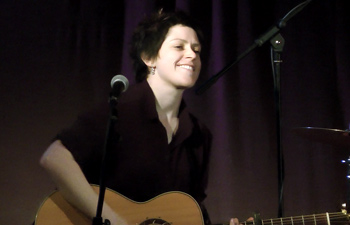 The ability to resonate with her audience is just one of the many skills this talented folk/blues songsmith lays claim to. Others include a true mastery of the piano and her jaw dropping skills on guitar.
In 2012, Jenny was crowned "Melbourne's Best Busker," for the second year in a row, and the winner of the People's Choice Award at the Tamworth Country Music Festival Busking Championships, competing against over 500 of Australia's buskers.
Last year, Jenny won Runners Up in the Tamworth Country Music Festival Busking Championships (non-country category), as well as the Judges Vote and the People's Choice Award in the Ballina Coastal Country Music Festival. 2010 saw her win the Melbourne's Songwriter's Competition 2010, and the Grand Champion of the Korumburra Buskers Championships, weeks after winning the prestigious title of Melbourne's Best Busker 2010 a triumph made even more impressive by the fact that she'd only moved to the southern capital a few months before.
Having already won Just Guitars' 'Best Artist Award' at 2009's Port Fairy Folk Festival and with debut album Chest Of Drawers moving into the Top 50 on the Triple J Unearthed charts, recognition of Jenny's talents by both public and industry alike is quickly growing.
Live, Jenny Biddle bewitches you. Having played over 200 gigs every year since 2006, and supporting music legends like Cotton, Keays and Morris, it's clear that this is an artist who has developed the confidence and ability to deliver a show full of musical passion and flair.
Removed from the confines of structure, Jenny finds the freedom to truly express herself, her songs given the space to travel in previously unexplored directions with listeners encouraged to share the ride.
The 2009 release of Chest of Drawers was met with high praise universally. Reviews described it as "… quite simply remarkable" (Trad & Now magazine) and "Beautiful, no-nonsense folk music, with one of those great emotive voices that echoes just a touch of world-worn huskiness." (Dom Alessio – Triple J)This positive response led to the selection of her song 'Freezing Time' for Trad and Now's compilation 'Pick Of the Crop CD 3 – 2010', while the title track from the album was handpicked to feature on the 'Homegrown Roots Vol 4' compilation, alongside songs from legendary musicians Paul Kelly, Jeff Lang and Ross Wilson.
A Jenny Biddle performance is something special, full of energy, passion and humour. It's one of those unique moments that you'll want to find a way to bottle. A time when everything falls into place in the right order and life feels that little bit more magical.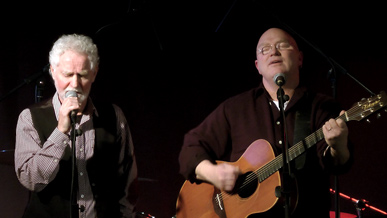 'Shelley and Robertson' are one of Australia's great vocal duos. Their career together over 20 years has taken them throughout Australia & the world. They have recorded and performed with Rolf Harris, recorded station ids and character voices for leading radio stations, appeared on the Midday Show, sung with the Australian Opera Co, America and performed in Australia's leading theatres. Their amazing harmony, musicianship, humour & rapport with the audience is evidence of their many years performing together.
Simon & Garfunkel defined the term "folk rock" with their close, exquisite vocal harmonies and stunning songs. Their rocky personal relationship was seemingly at odds with their amazing musical partnership. They reflected and defined the mood & sentiments of the 60's. Their music remains timeless, etched in the memories of those they touched at the time, and the generations since who have discovered their songs. Great songs and great singing indeed live forever.
Homeward Bound is intimate theatre. A fun, nostalgic and story-filled performance. Shelley & Robertson will take you on a journey to where you first heard these songs, be you still young or still young at heart.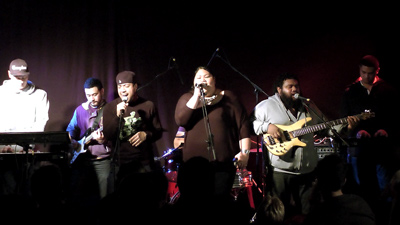 Musicians and singers of Tongan descent all seem to start playing in their older cousins' band from about the age of 3, and it shows. The class of 2GT probably flowsfrom such origins.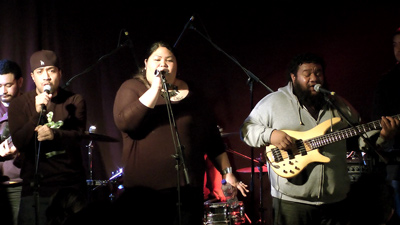 The musicians in this band lay down a tight reggae/funk/soul foundation which allows the 3 vocalists to embroider their rich tapestry of Tongan harmonies over the top.